Around this time last year, we asked everyone to send in their story to share with us of love in their life, whether it was about the singular love of their life, the love in a time-tested friendship that keeps buddies tight or the family bound in such love that it allows them to weather the storms that life throws at them.
From all the lovely heart-felt emails that we received, we decided to surprise Rachael & Zhen Yuan with an E-session to encourage them along their journey of love discovery.
You can read a little more about their love here .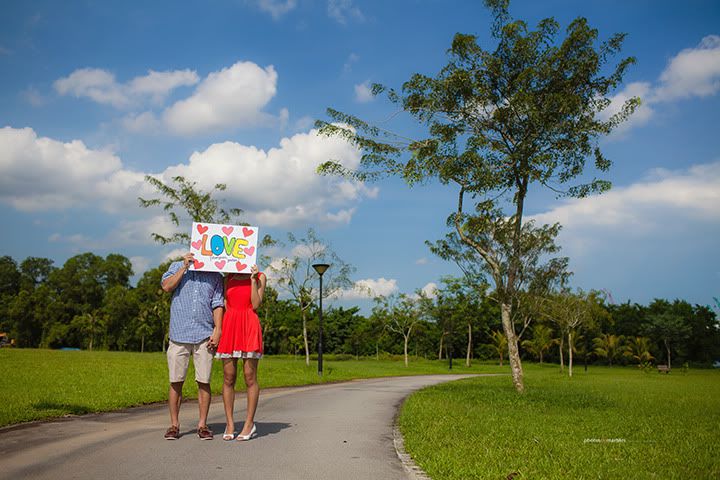 They finally managed to schedule their E-session with us earlier this year when Zhen Yuan had time off from National Service and Rachael had free time from school.
It was amazing seeing the relationship they shared and learning about them in our short time together, also witnessing the supportive friends they had, who even though were not there physically during our shoot, but were evident in the props that they helped make, hair that they helped Rachael with and love that they showered on this couple to keep them going.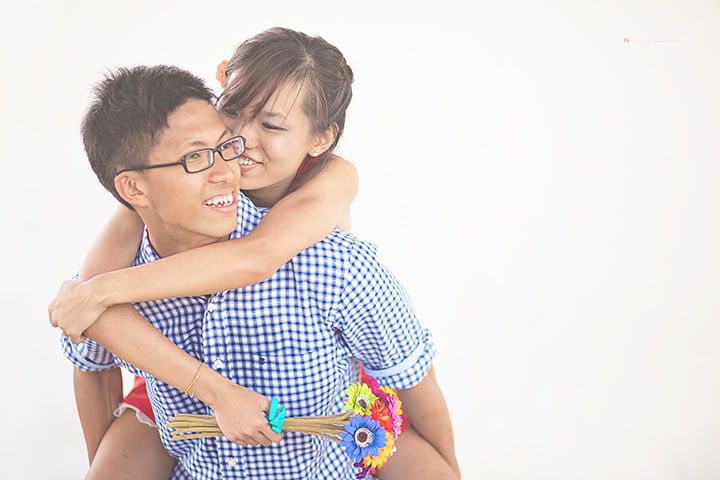 Rachael & Zhen Yuan, Goli wishes you love & strength as you continue forging forward in your journey together. Thank you for sharing your heart with us and giving us a great afternoon with you.
Cheers!