This post is going to be slightly different from our usual 'stick the pictures in & share' kind of entry.
PhotosByMarbles has recently made lots of new friends from the other side of the world and we would love to give all you front row seats to the great treasure chest of traditions Gene & I get to witness when we are part of weddings in multi-cultural Singapore and the neighbouring region.
So for our loyal loves who have been with us since forever, bear with us as we add a little extra commentary on our wedding day craziness so that everyone can get a great picture of how weddings around us go. 😀
Cherlyne & I go way back to secondary school days at Katong Convent,
and it's been years since we last met, so it was a really pleasant surprise when she contacted us about capturing their union!
Their wedding was filled with lots of laughter, with lots of love from Cherlyne's girlfriends from KC and Tee Meng's gungho band of brothers who took every challenge the girls set up for them in their stride. And as with weddings here, it always brings a smile to our faces to see everyone buzz around to get everything perfect for the couple.
Well, enough with words! Let the story begin!
Cherlyne's day starts bright & early with bridal prep, family buzzing around and with her bridesmaids getting their traditional gate crash games ready for the boys.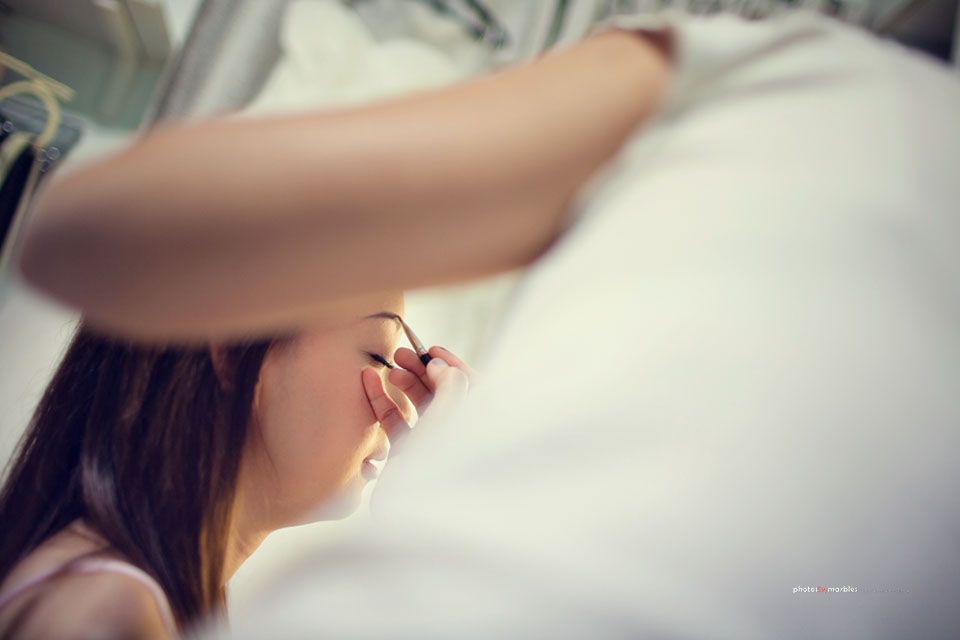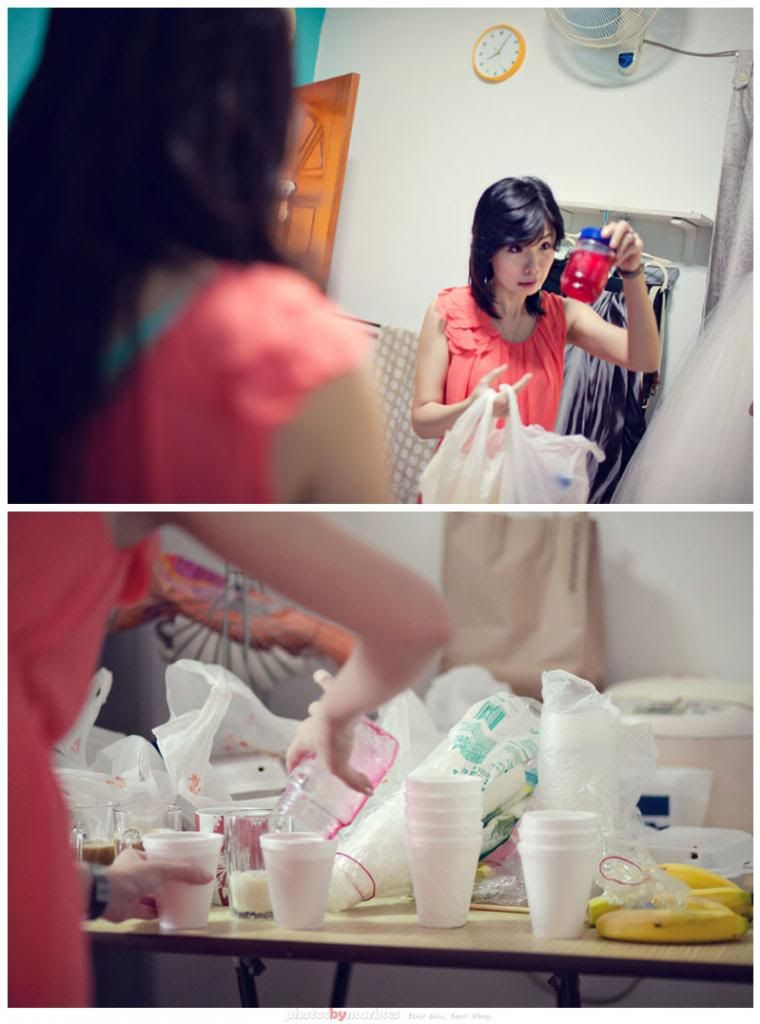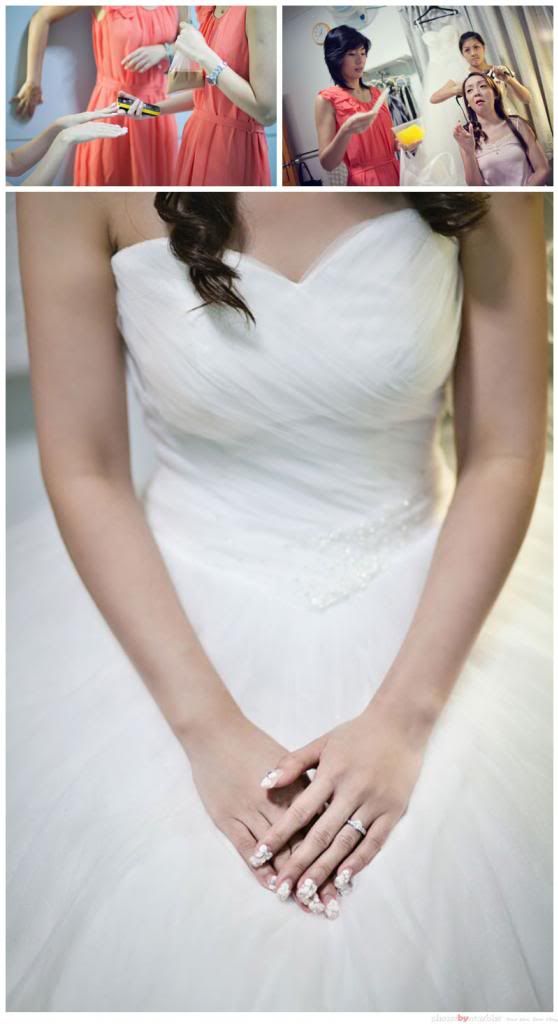 Gene & I love the time spent with our bride when it's time for her parents to veil her.
Daddies, as strong as they make themselves to be, always get at least a little red in the eye while Mummies step in and become the strong ones, and give their little girl that look, hug or kiss to let them know that their love for her will never stop.
It's also the time that the bride gets to snatch a little time with herself, to start reflecting on the real reason for the day, to start her new adventure together with the love of her life.
The whole house then goes into overdrive with the impending arrival of the men and the crazy fun that's to ensue!
It's the time where Tee Meng has arrived to fetch his bride home.
For in the Chinese tradition, the girl marries into the boy's family, thus the groom leaves his home to bring his new wife back to meet his family.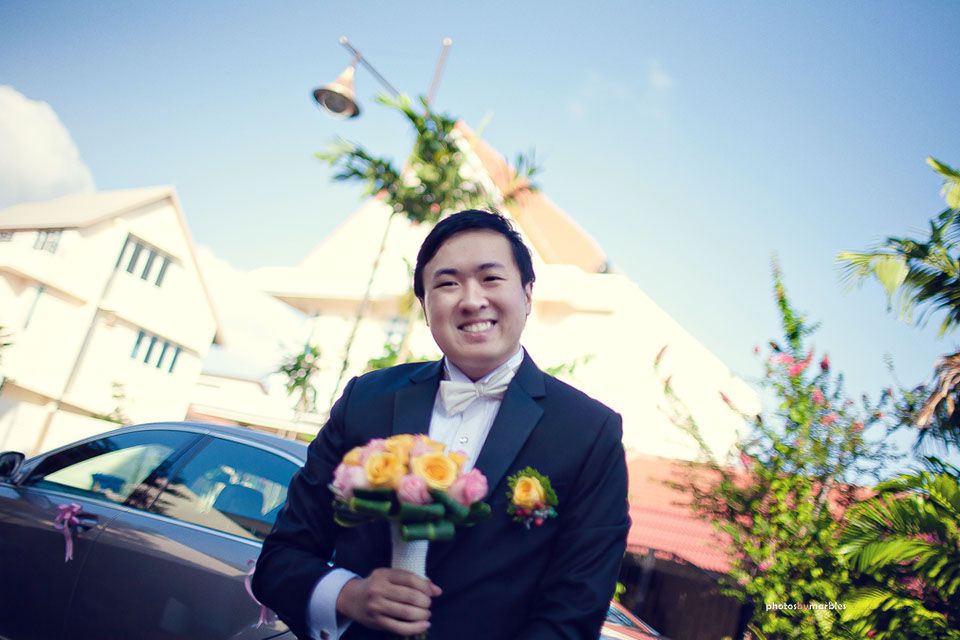 The 'Gate crash' is when the boys and the groom to become men *laughs*
as they conquer the challenges the girls set before them so that the groom can prove his love & determination and 'win' his bride.
It's always lots of fun, sometimes stomach churning and a great way for a peek into how many cool, calm & collected guys break out of their silence and show how much they would do for the one they love.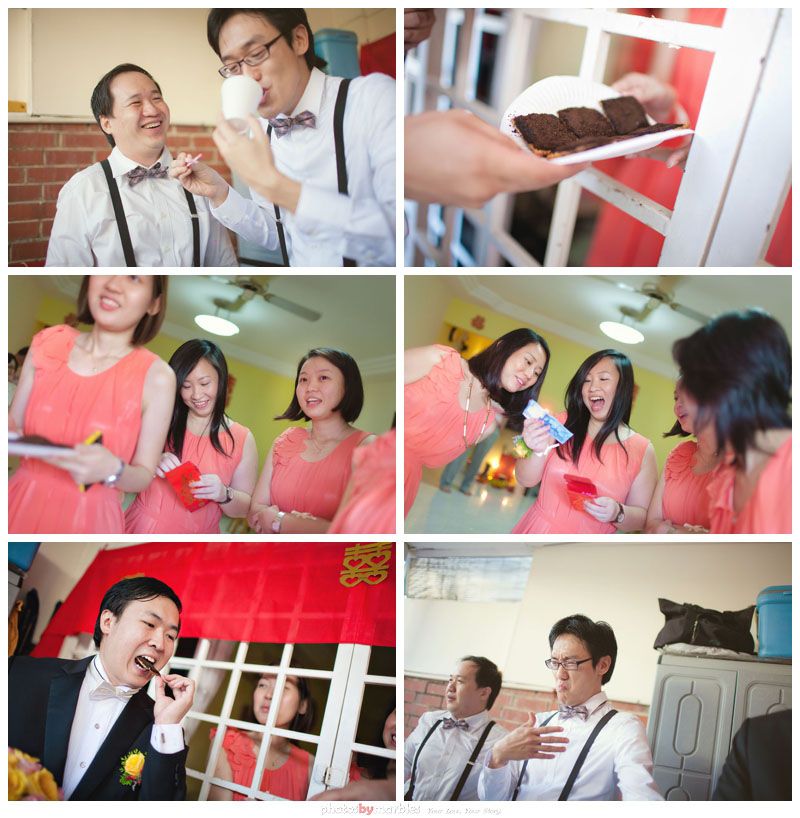 Sometimes a little bribe goes a long way…
Like past the front door.

To more torture,
but a step closer to the prize.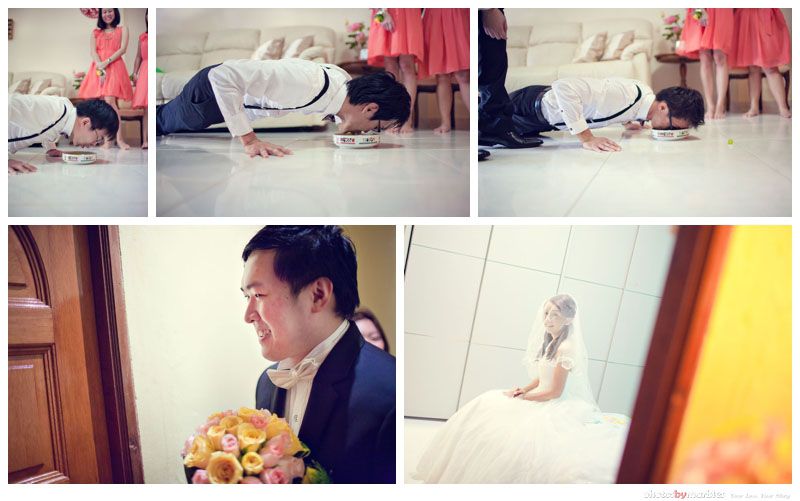 As with some couples, who to wait for the 'Auspicious Time', referring to when the couple or their parents have gone to someone to get calculations done with birth dates, wedding dates etc to find which is the 'luckiest' time of day for certain events of the wedding to happen,
before they can make their way to the groom's house,
we have some outdoor fun!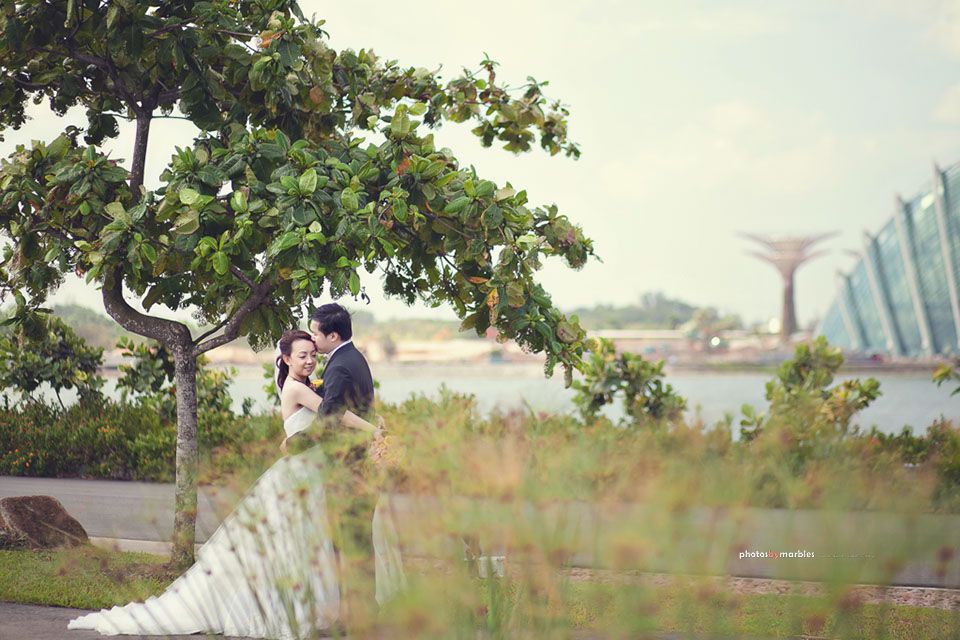 Then it's on with the schedule!
First a visit to their new home to 'turn the lights on' where in olden times, it was lighting an oil lamp, but in today's high tech ways, it's a flip of a switch and a cute model of an oil lamp grows ablaze with light!
Then at Tee Meng's home with his family, the groom 'introduces' his wife to his family and they 'acknowledge' her as their new family member by accepting her offer of tea in the traditional Tea Ceremony.
Did I mention that weddings here consist of lots of feasting?
There's Tee Meng's unusual breakfast of 'Sour, Sweet, Bitter & Spicy' from the gate crash,
yummy 'tang yuan' (glutinous rice balls in a sweet broth) at the family homes to represent a 'sweet & sticky' marriage,
refreshing sweet tea served at the Tea Ceremonies,
and a great 8 to 10 course banquet of sumptuous chinese fare to celebrate with family & friends!
Opps, waylaid by food…
Back to the wedding…

And there's lots of travelling as well!
Bride's family home, the couple's new home, groom's family home and back to the bride's home for the Bride's family to have their tea ceremony. Phew!

Then like many couples in Singapore, the whole bridal party then make their way to the hotel where the banquet will be held, to prepare for the Civil Ceremony,
where Cherlyne & Tee Meng's union becomes official!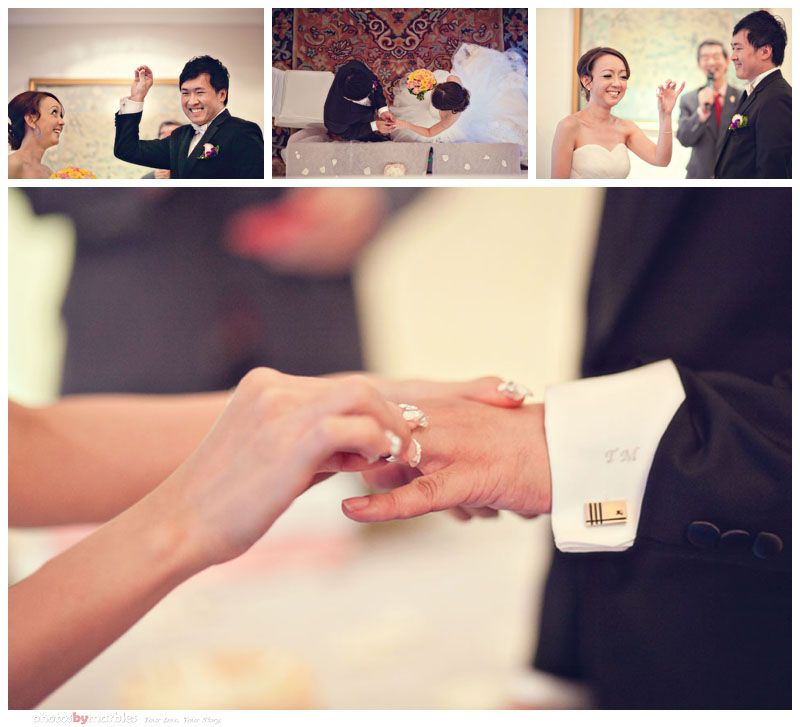 Once the deal is sealed, the mega feasting & celebration for the night begins!
When we say mega, it's mega.
Typically being attended by 200-400 guests, sometimes going up to 800-1000!
With friends & family coming from near & far to join in celebrations.
Yup, we're crazy. 😀
Bring on the cocktails, mingling, food, champers & toasts or 'yum sengs' to send the couple into wedded bliss!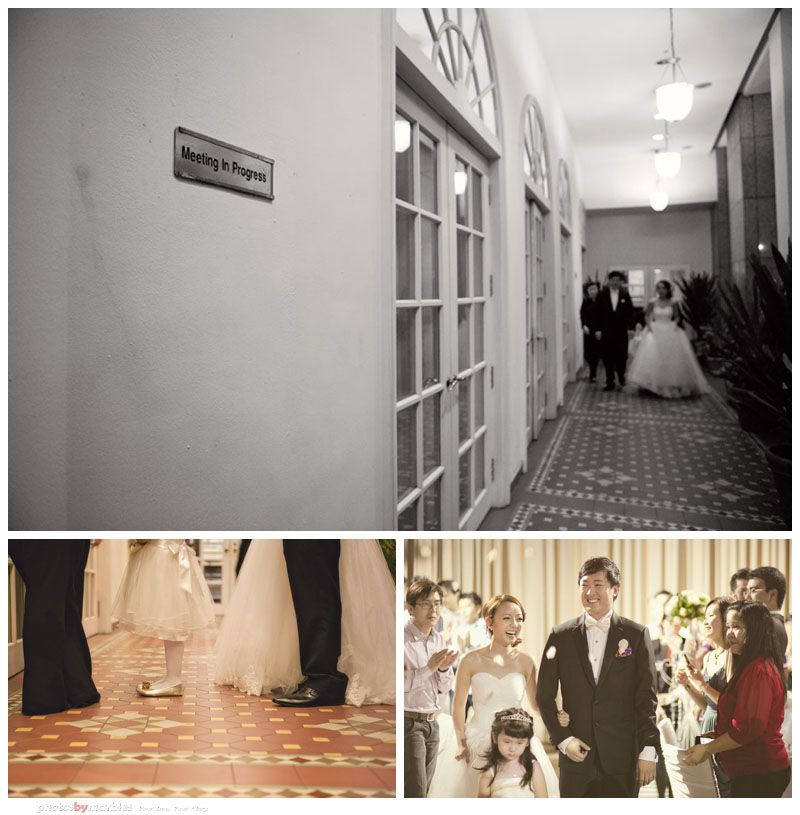 That's Tee Meng & Cherlyne's day for you! And what a day it was!
With lots of cheers from friends, love from family and their first steps together as Mr. & Mrs.!
What we do can be really crazy at times, but we love it!
Being surrounded by families with sooooo much love to share, friends who take you in like they known you for years and couples who shine with so much love & bliss in their eyes.
It just makes you want to go that bit further for them, making sure that the memories you've captured for them will indeed bring them great happiness, laughter & tears of joy for the years down the road.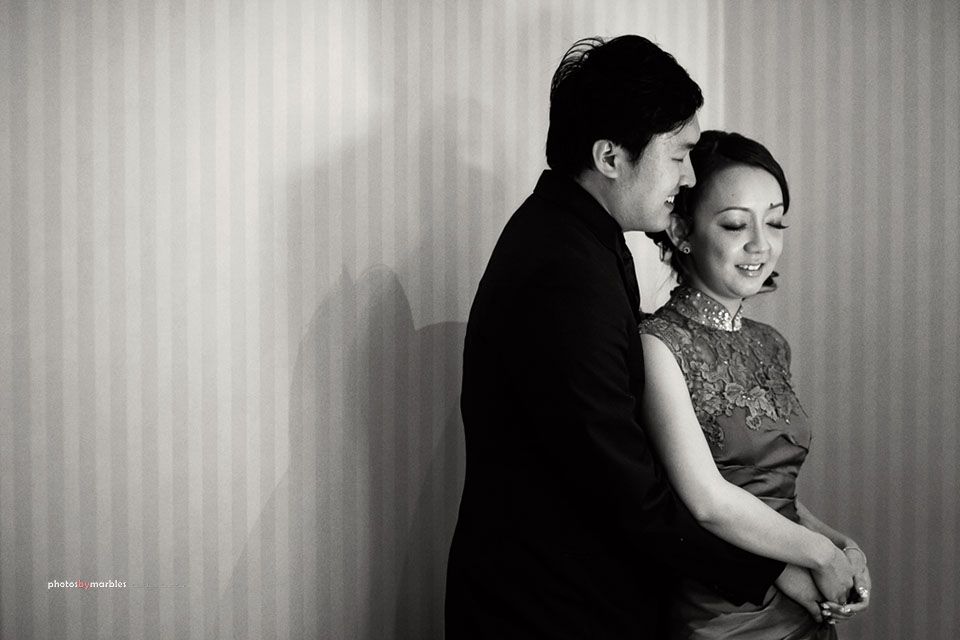 Cheers!