Gene & I have been having a challenging couple of weeks.
But thanks to family by our side, we may have been down but we're definitely not out.
The word 'family' can evoke many different memories and feelings to each and every person.
For Goli, it's all about unconditional love, support and laughter to tide you through any storm.
That means that they're there for you no matter what the world throws at you,
that whatever path in life that you are led to take, they'll respect your decision and support you in whatever way they can,
and that when lemons are given to you by the truck load, they'll some how find a way to turn that sour scrunch of your face into smiles and pour on the laughter that melts through even the toughest of situations.
And with what we've gone through the over the last few weeks,
we felt that this is one of our greatest times to celebrate our family
(and let you guys have another peek into our lives).
Almost a year ago, we surprised Oli's family with a totally impromptu 'shoot'.
We usually try to meet for brekkie on Saturday mornings when everyone is in town and not working (which can be challenging at times when you have 2 photographers who specialise in weddings, a pastor, a teen, a tween and professionals who fly in and out of the country at the drop of a hat).
But we managed to get it done!
And what really excites us about the images we got out of the morning exemplifies what we hold dear,
not just of how we see our own family but also how we see every couple and family we shoot.
Raw, honest & true.
Now just because we're photographers doesn't mean our family loves being in front of the camera (thus the need for the 'surprise'),
so don't go expecting vogue-like captures with brilliant styling, clothes & make up when you start scrolling through the pictures in awhile. LOL!
We just did what we always aim to do,
capture people as they always are,
revelling in the environment that they are in,
and try our best to make them look good doing it. 😛
So before I continue, here are some of our favourites from that morning.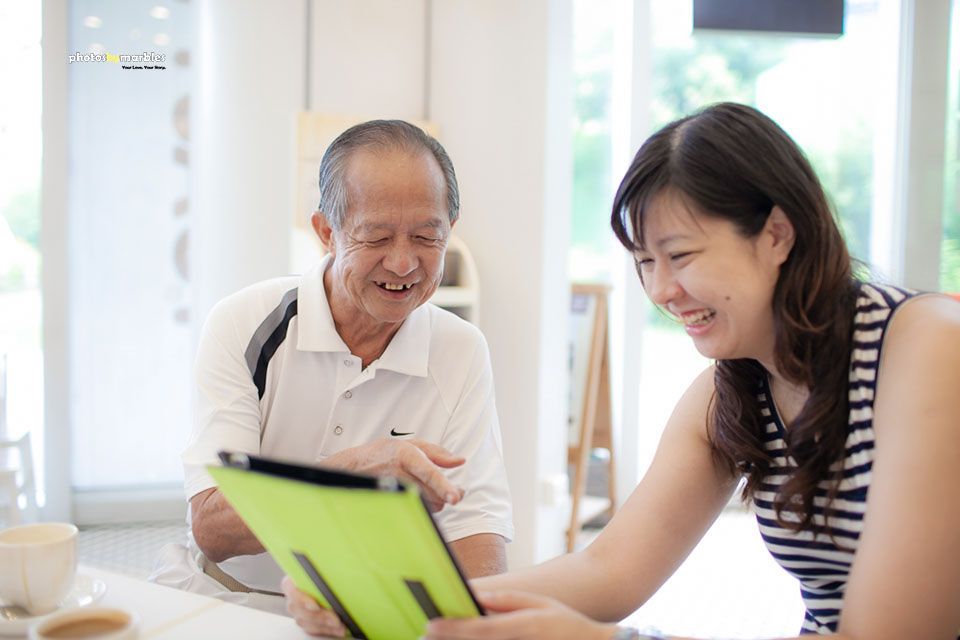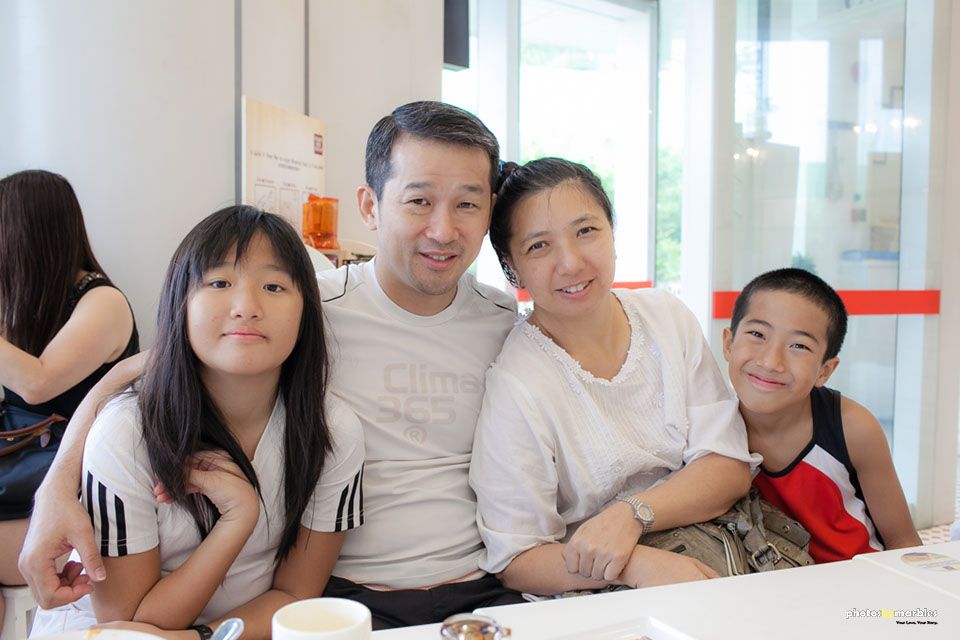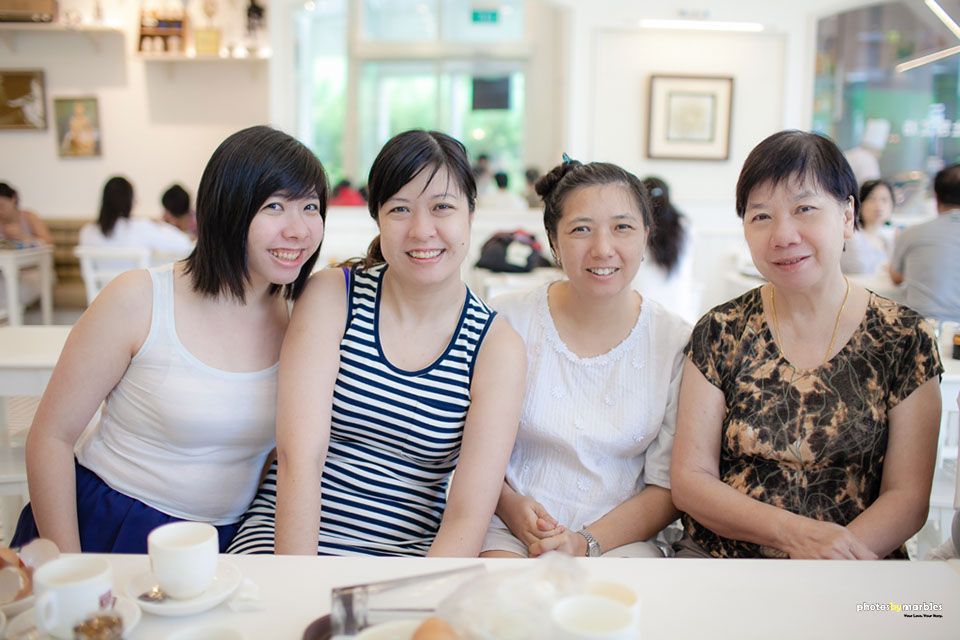 Family is not just about blood relations.
It can also be your spiritual family like church friends,
that group of girl friends you've had since school days,
your army buddies who pulled you through the mud
or that special bunch of kindred spirits who made the workplace that much happier for you to go to every day.
Even when 2 people in love, run away to elope, that's family too!
The 2, when married, are each other's family.
So it's time to stop and not just smell the roses.
It's time to celebrate your family.
Inspired?
We hope so!
So while we plan how we're going to go about surprising Gene's family,
why not drop us a line to invite us to your next family brekkie,
cosy birthday celebration, or family time at the neighbourhood park/coffeeshop /beach?
Some times the simplest surroundings can bring the greatest pleasures in life.
We'd be really happy and super thankful to be included in spending time with you & your family
while sealing some memories for you at the same time.
Lots of love…