After spending such great times together planning their Bridal shoot with them and galavanting around the island on shoot day itself,
we couldn't help but look forward to spending an even greater love-filled day with Andrew & Soo Mei.
It was simple but yet elegant affair filled with fun & love that could only be them in every way.
With the 1st clue being a briefcase filled with 'important items' hand-cuffed to the best man!
We were in for a day that looked safe and typical on paper but in reality, was filled with little details that truly represented who they are as people and as a couple.
From a morning spent getting ready in the midst of friends & family,
speeding off (literallly) to church to become man & wife,
tea ceremonies filled with laughing people
to a simple, lovely dinner celebration overflowing (again, literallly!) with guests at the gorgeous Shangri la.
So we start with a morning getting ready, surrounded by the people who loved them the most, family and for Soo Mei, her closest friends.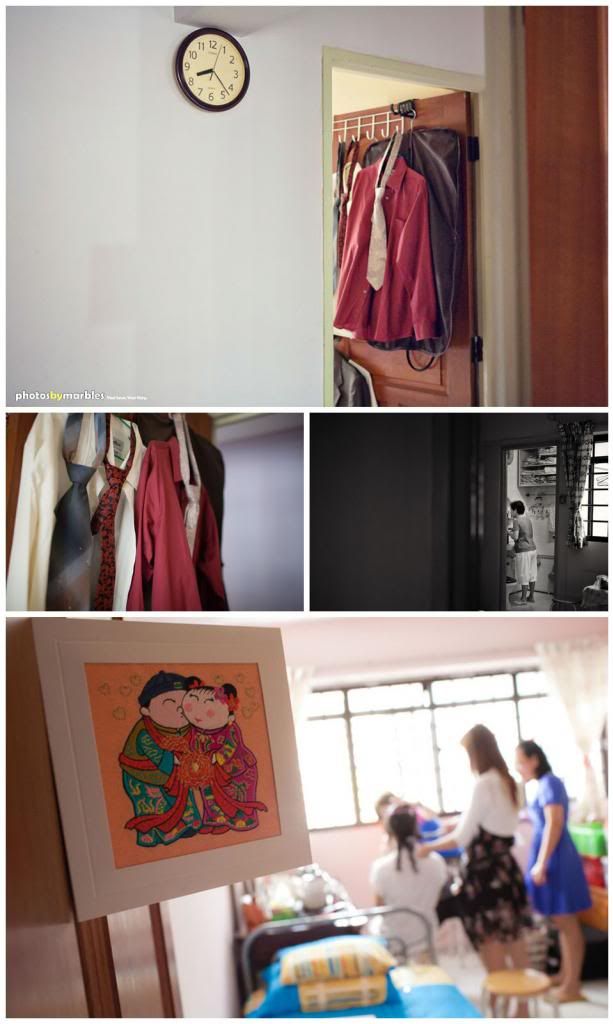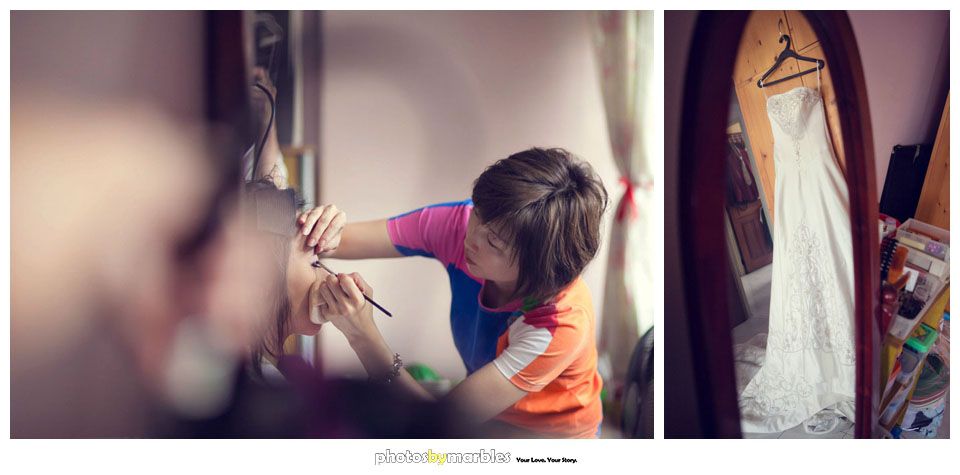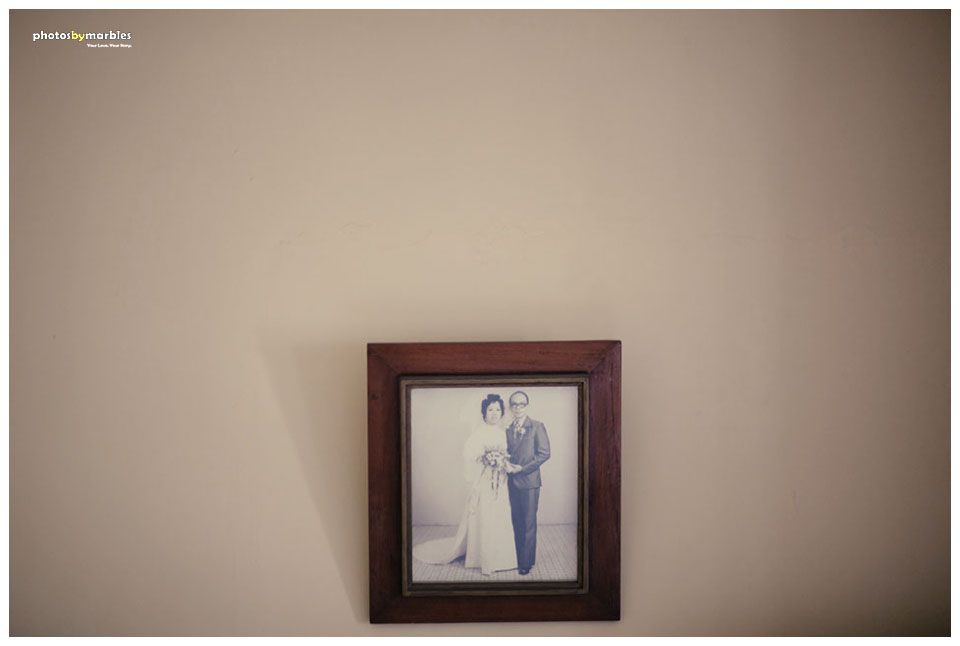 We love finding family pictures when we venture around family homes.
It allows us to find pictures of love, then & now.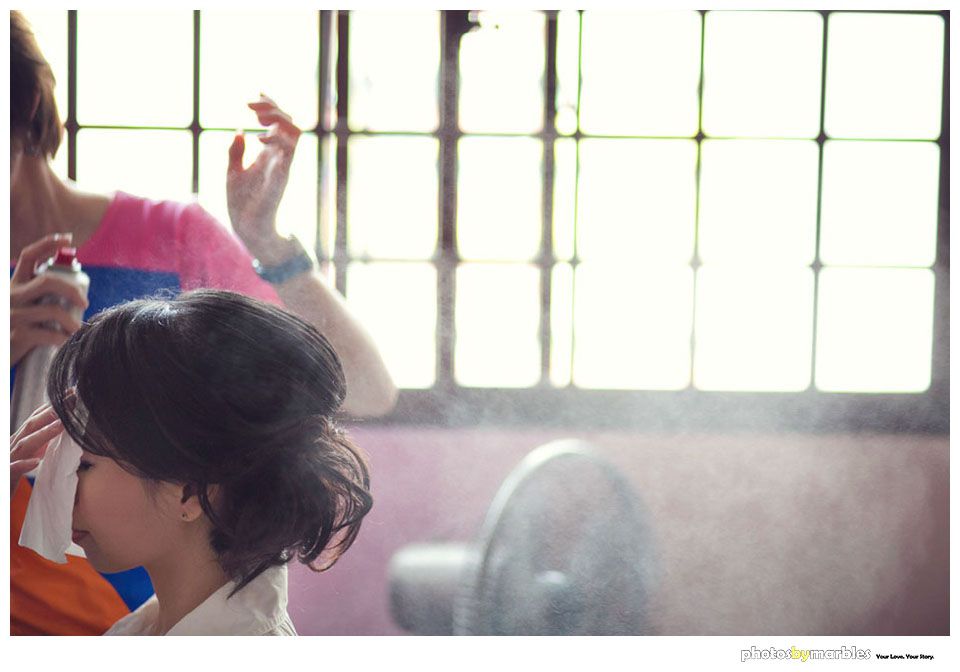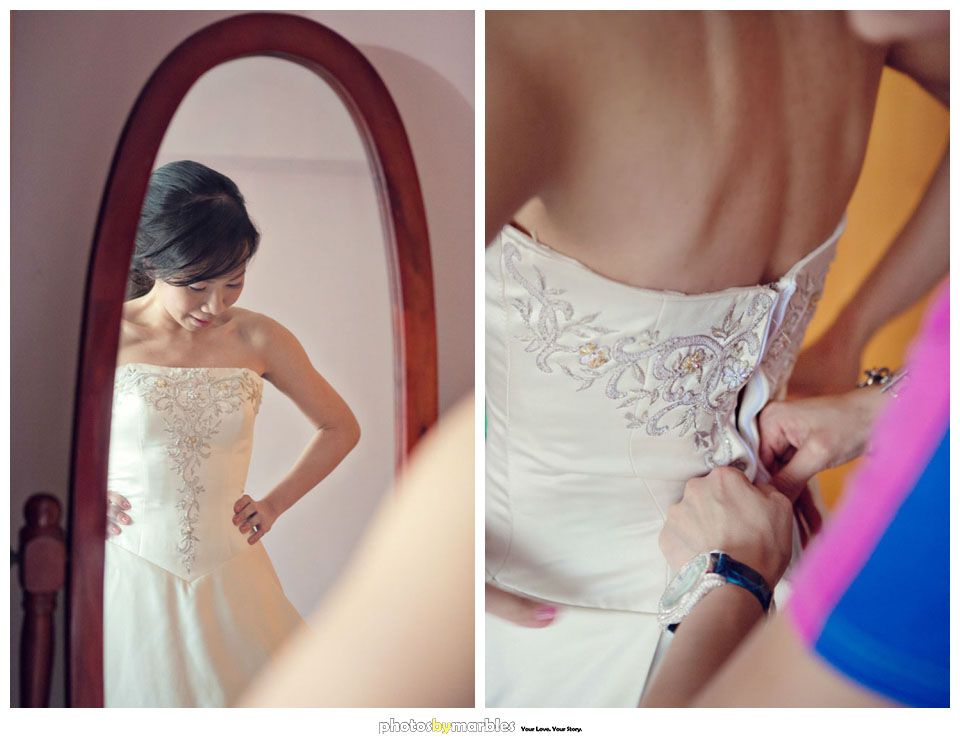 Security first!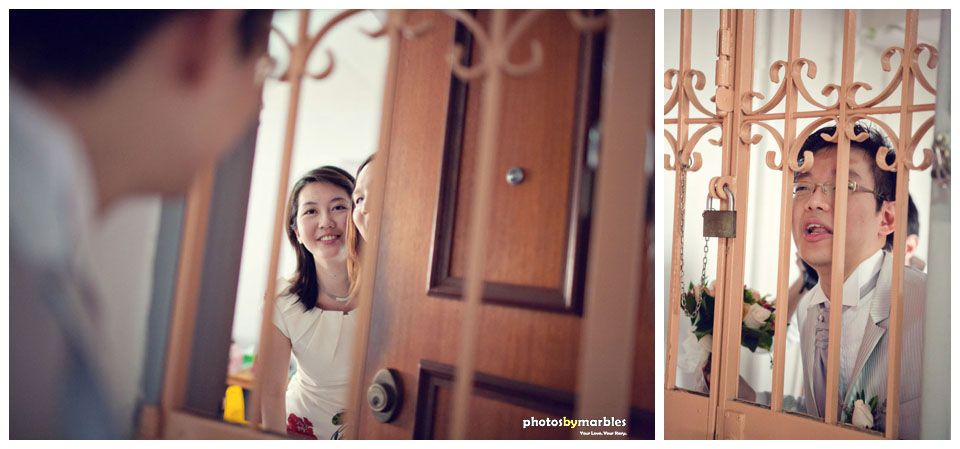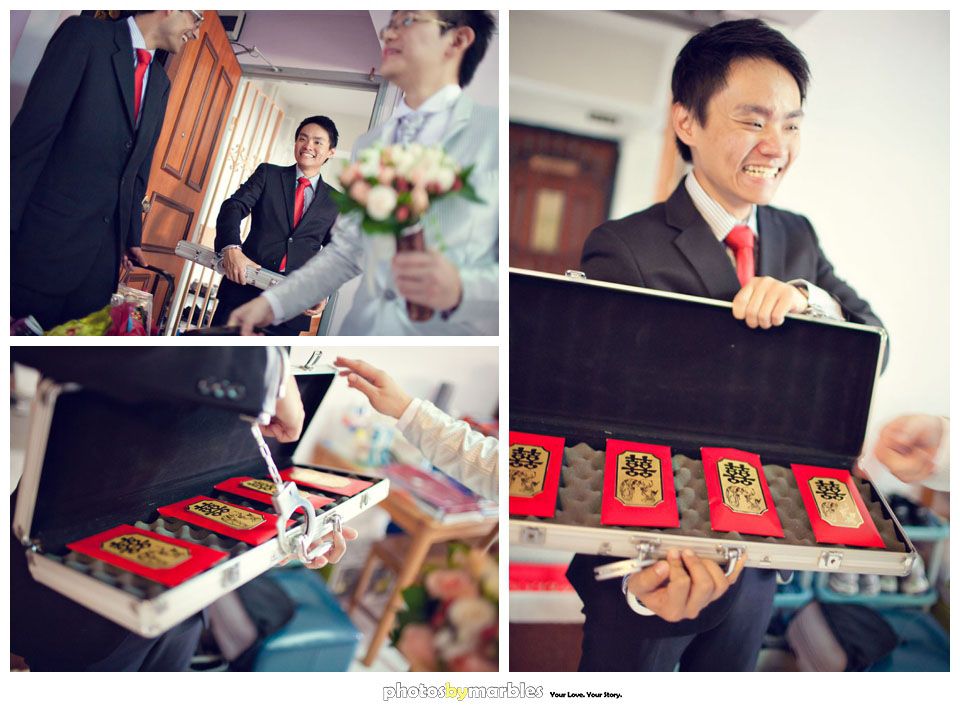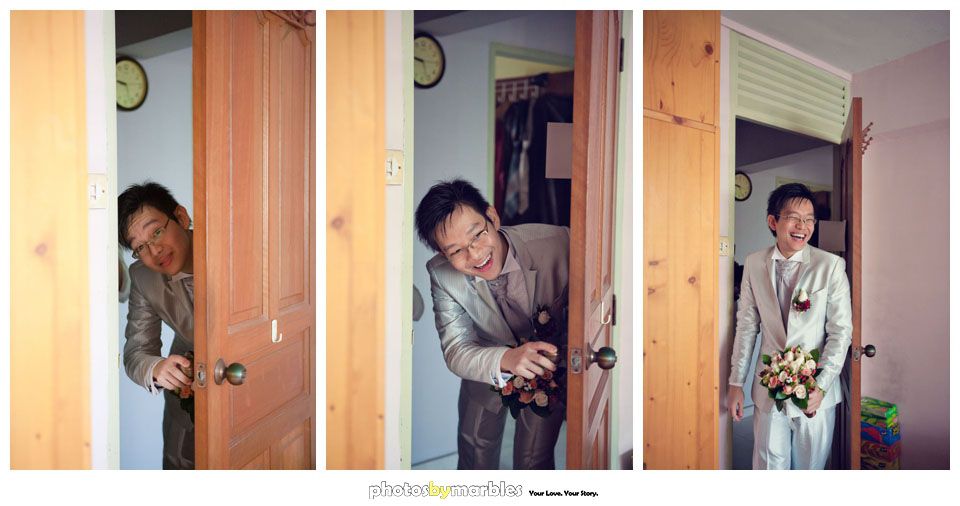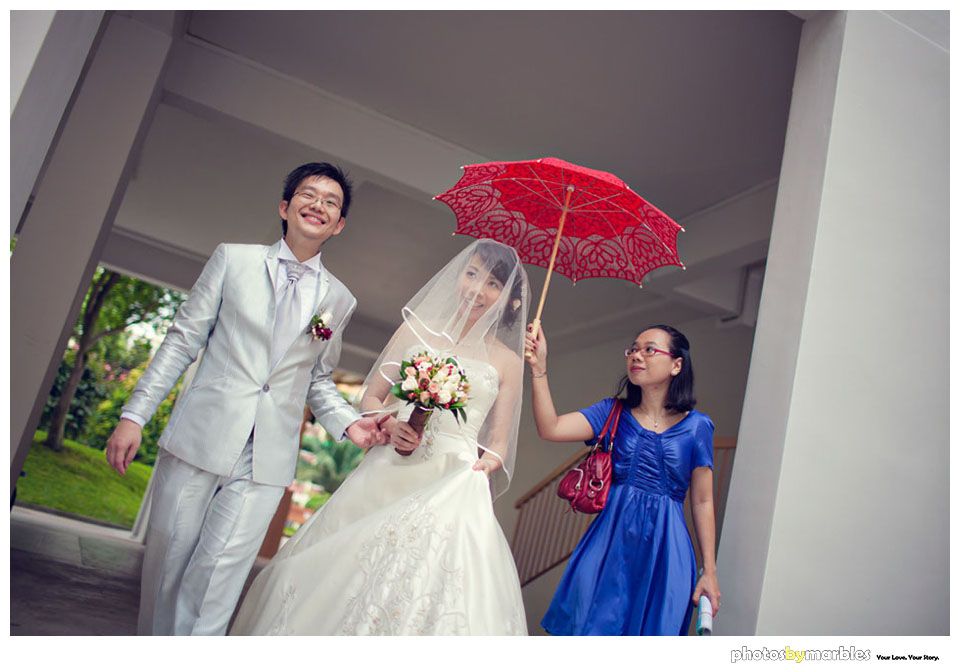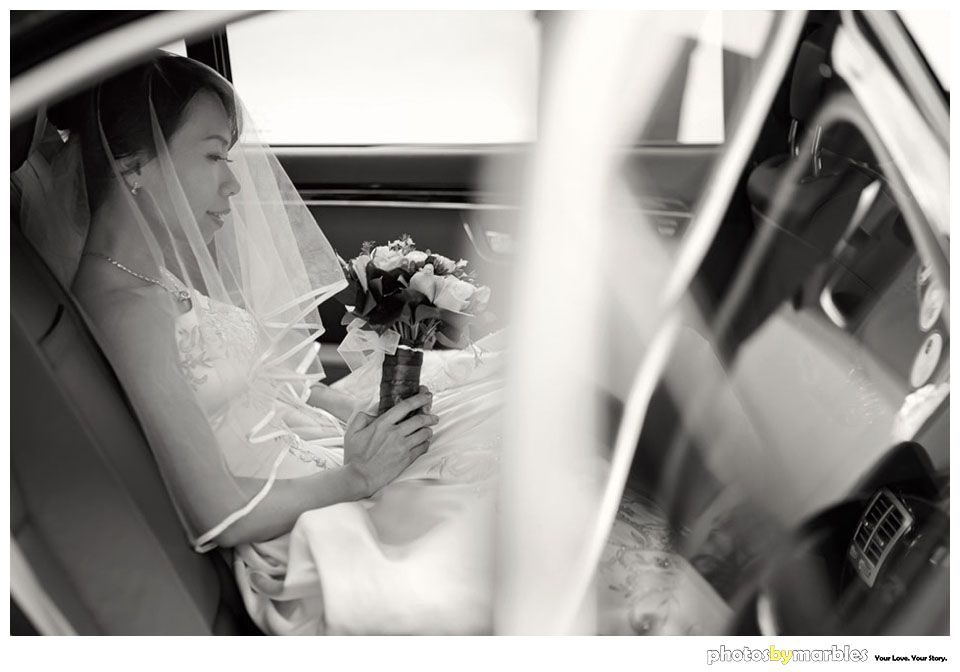 After Andrew picked up his very beautiful Soo Mei,
it was a mad dash to church to make it there in time.
A dash sooooo mad that we actually lost sight of their car for a while
(thanks to their extremely super chauffeur!)
but we all (yes, including them) managed to arrive in church filled with awaiting guests just in time…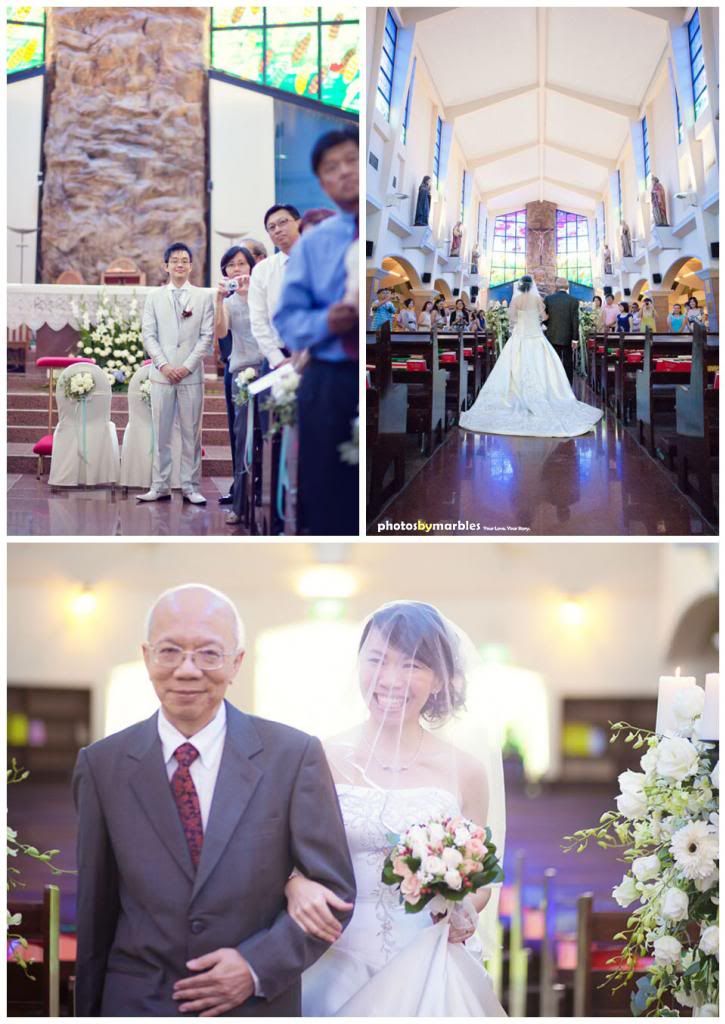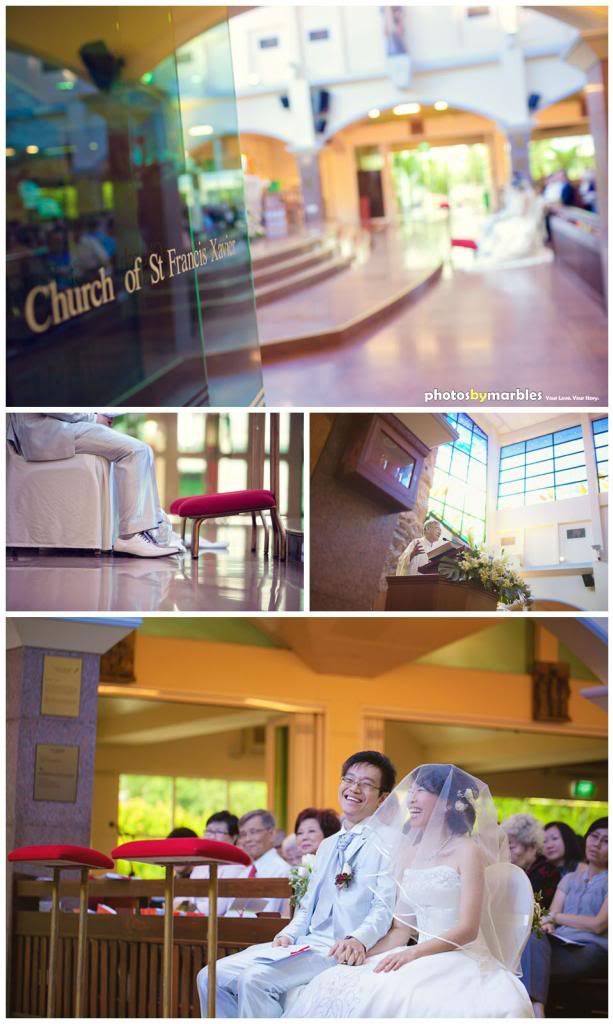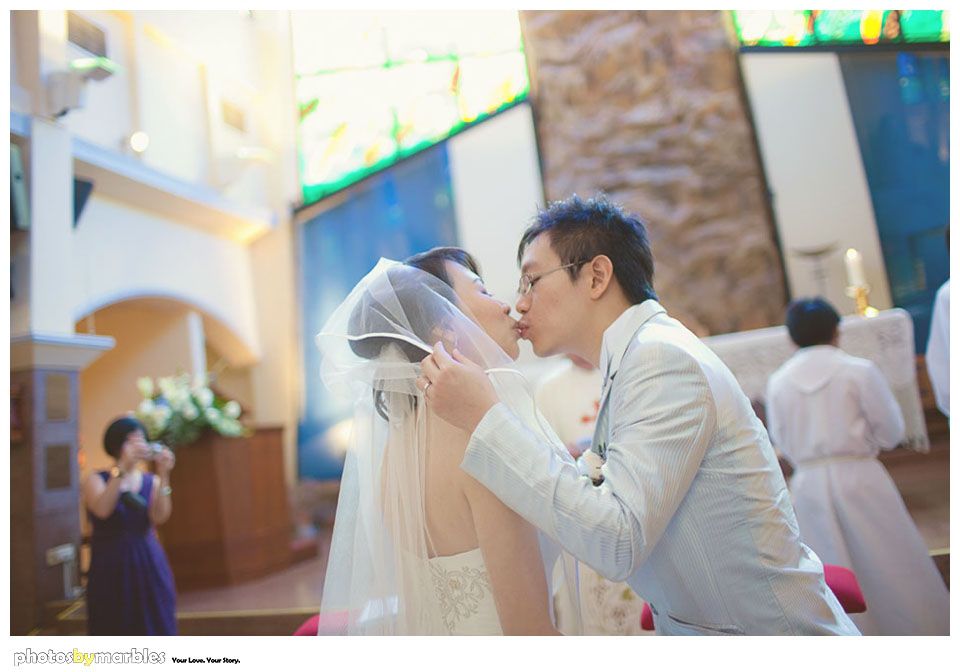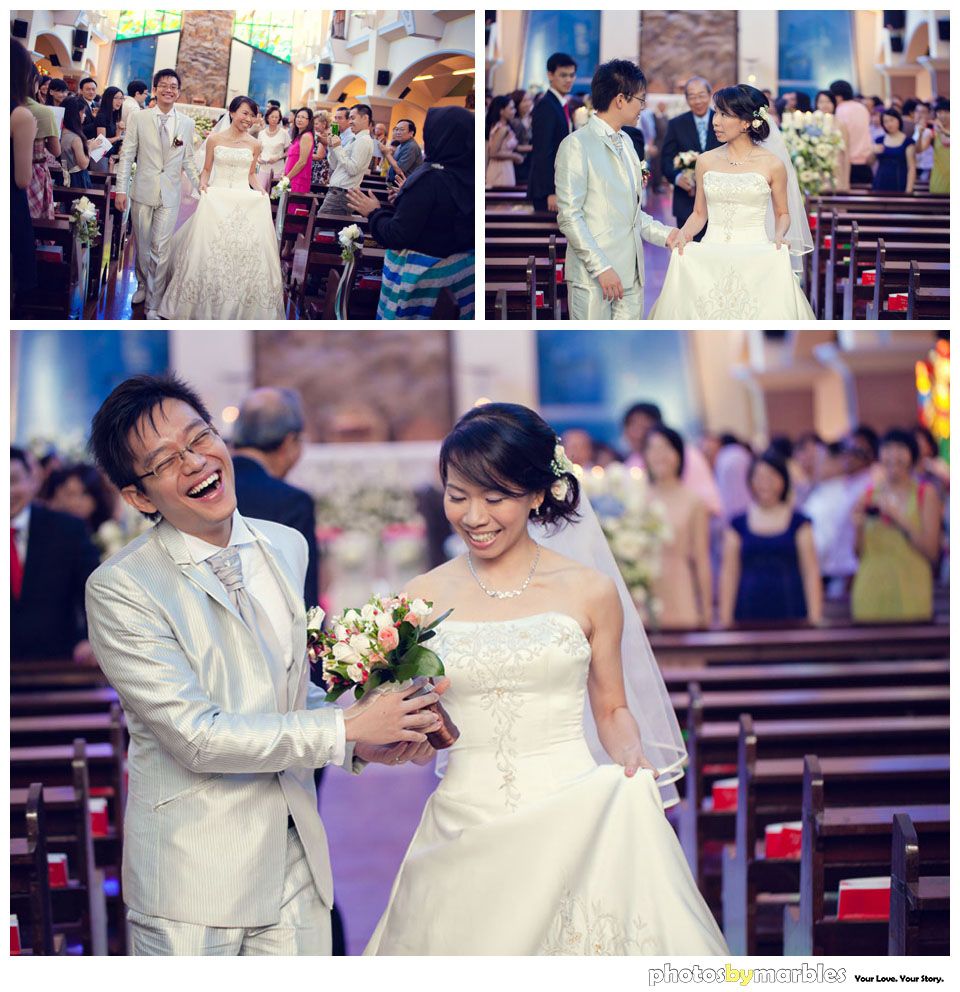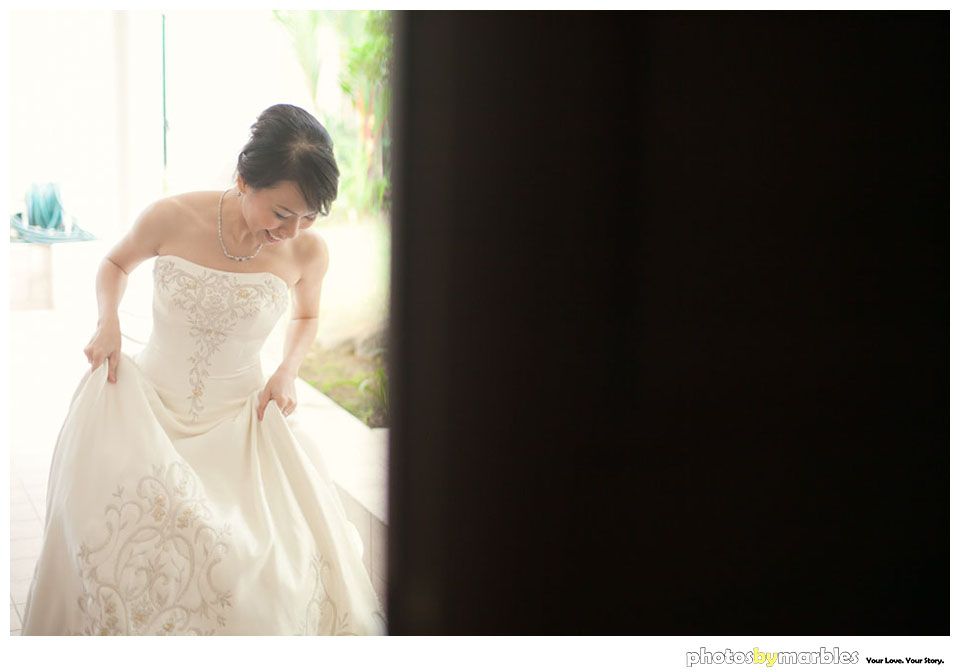 The family dog will never be left out!
Here's the little boy joining in the festivities to find out what all the laughter was about.

It always melts our hearts and humbles us greatly when we get to witness moments like these.
Where our couples get to spend a small part of the day with family members who can't join in the full day of celebrations for some reason or other.
And in this case, it truly left us feeling so happy to be able to capture these moments of Soo Mei & Andrew with Soo Mei's granny.
And to be able to see her granny's smile to see her in her kua and to accept their offer of tea to her.
Momentous memories.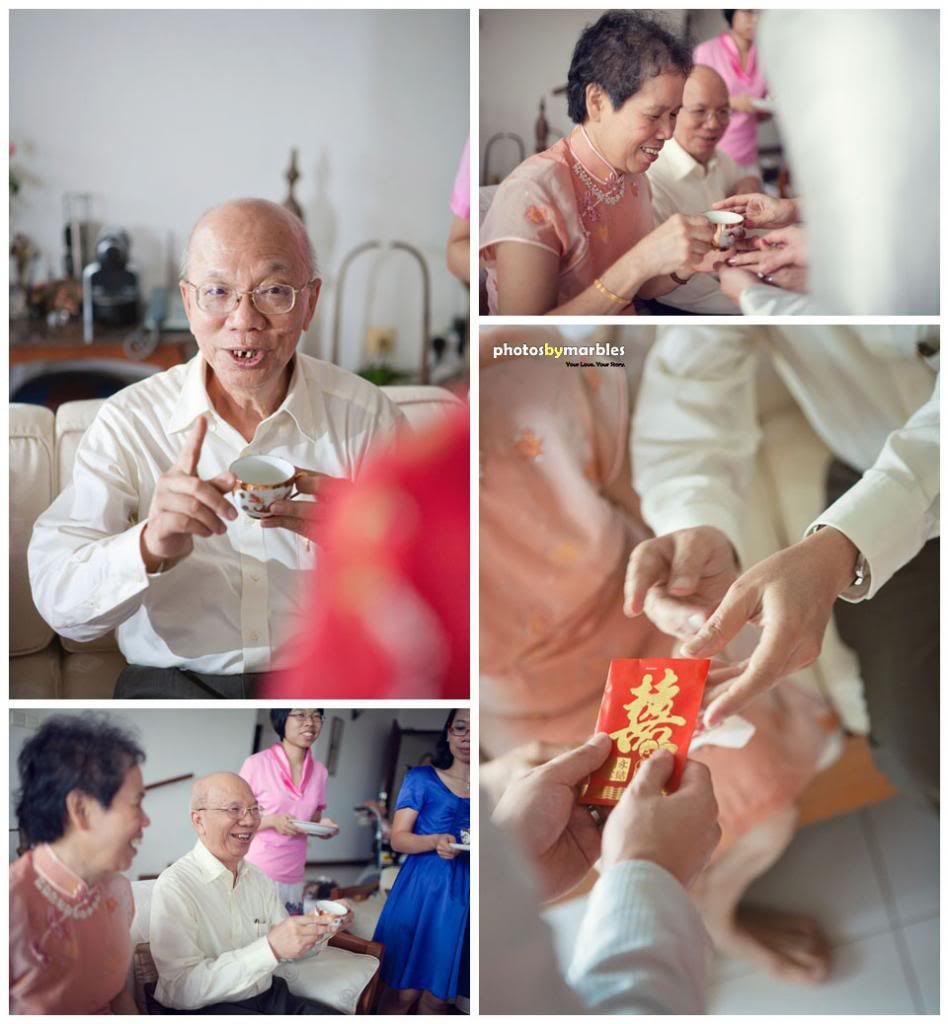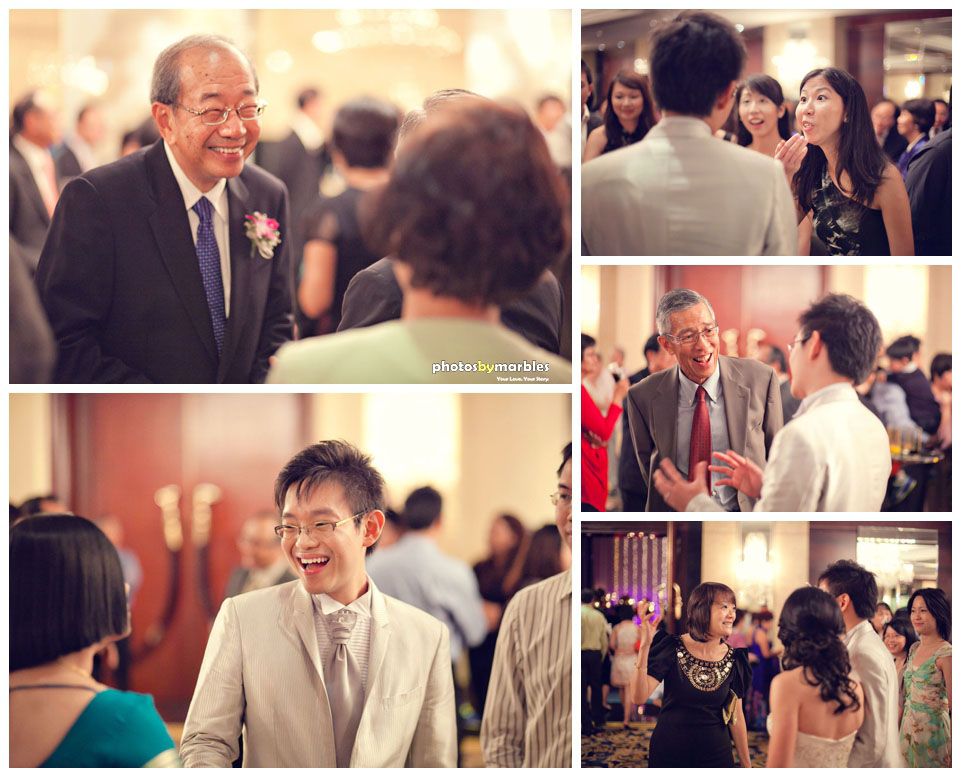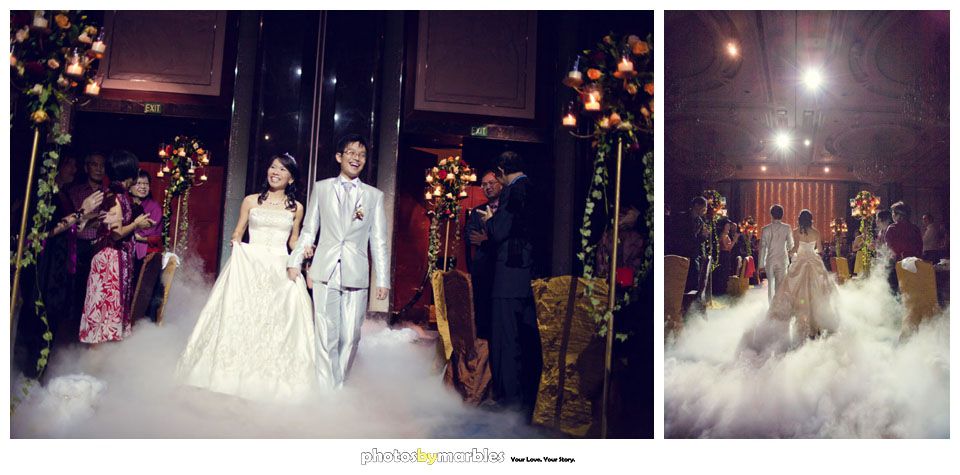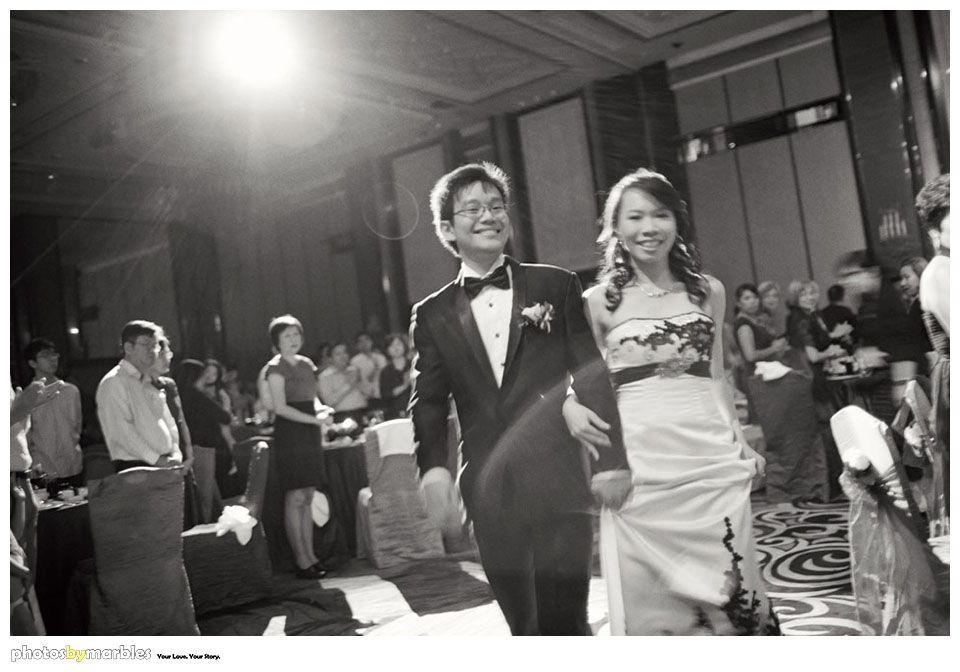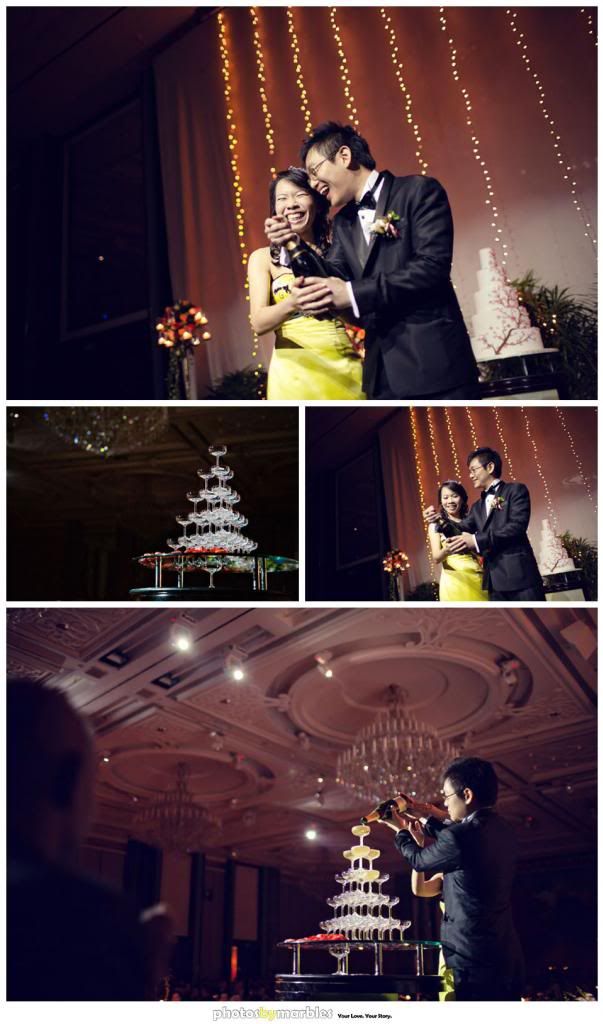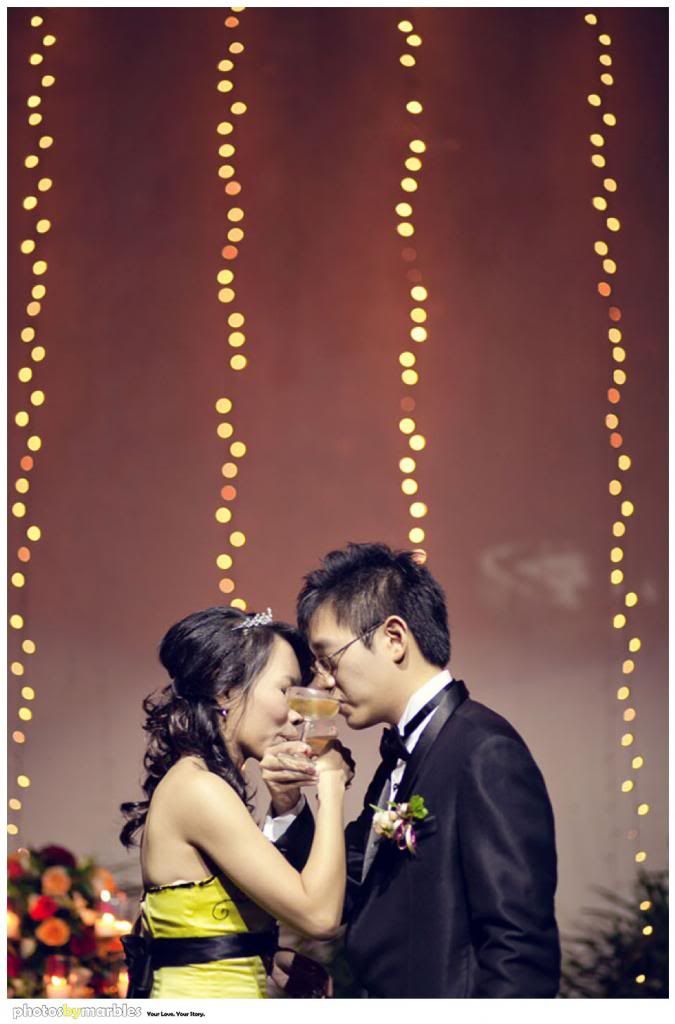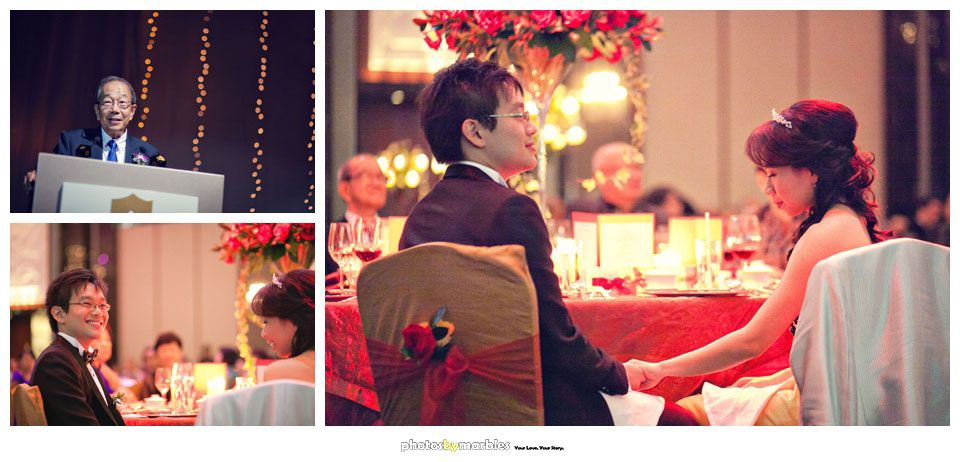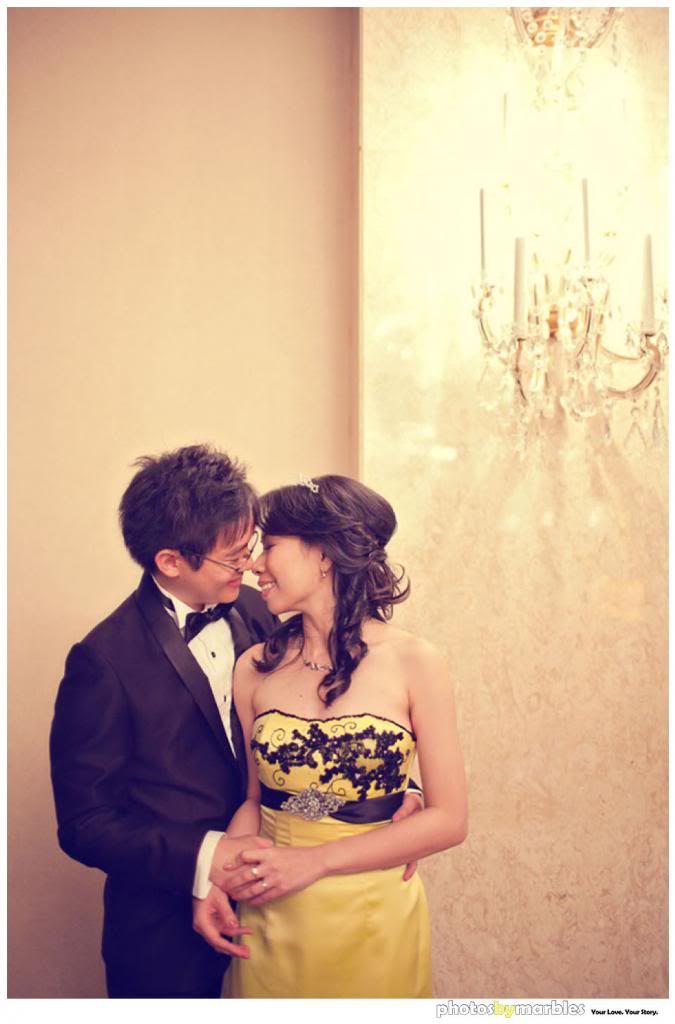 We featured this on our facebook page sometime back.
If you look carefully, there are 4 rings to their set, with 2 engagement rings.
There's no sad or scandalous story to them, but a rather adorable & slightly hilarious reason why.
Well, the story is their's to tell, but what we can say is that 1 of their engagement rings truly represents them, their love and what they believe in. 🙂
<3