We've known Ian & Mel for sometime now, having been in church together for the last few years.
Mel was the secretary of our Pastor who married us! Always helping us sort out our pre-marriage counselling appointments! 😀
And Ian, helps out with graphic design in church & is a bassist with the band too! How cool is that?
This connection with them made us all the more humbled & thankful that they asked us to be part of their special day.
Just like our time with them during their Engagement Session,
their wedding day was a time of learning more new facets about their chemistry, their love for each other and their love for family & friends.
To watch as a very quiet Ian take in the moments of his gorgeous bride get dolled up (don't ask us why they were in the same room, ask them!),
and seeing friends roll in & out, chatting & sharing a few laughs, turning nervous smiles into hearty chuckles,
it thoroughly warmed our hearts to be there with them.
It was also a great time for us to experience a great mix of traditions & cultures with Ian & Mel's families mixing it up, bringing in traditions from Ian's Filipino roots (like the marching in of Ian, his parents & their sponsors) & Mel's choices of Chinese traditions to their day.
(And boy were we excited to have this experience on home soil after our adventures covering a big bang wedding in Manila awhile ago. Totally opposite from Ian & Mel's super cosy & intimate wedding celebrations! Maybe we'll blog about that some time later!)
It also didn't hurt to see the very suave Ian, handsome in his suit & the ever gorgeous Mel in her beautiful custom gown, spend an fairytale day with everyone all dressed up for the occasion.
So from close friends who gave their all to help put all the gorgeous little details together, friends who have become family to Ian & Mel, to family who came from far & wide to celebrate,
it was definitely a wonderful day where two hearts who could not complement each other more, came together to pledge the rest of their lives to each other.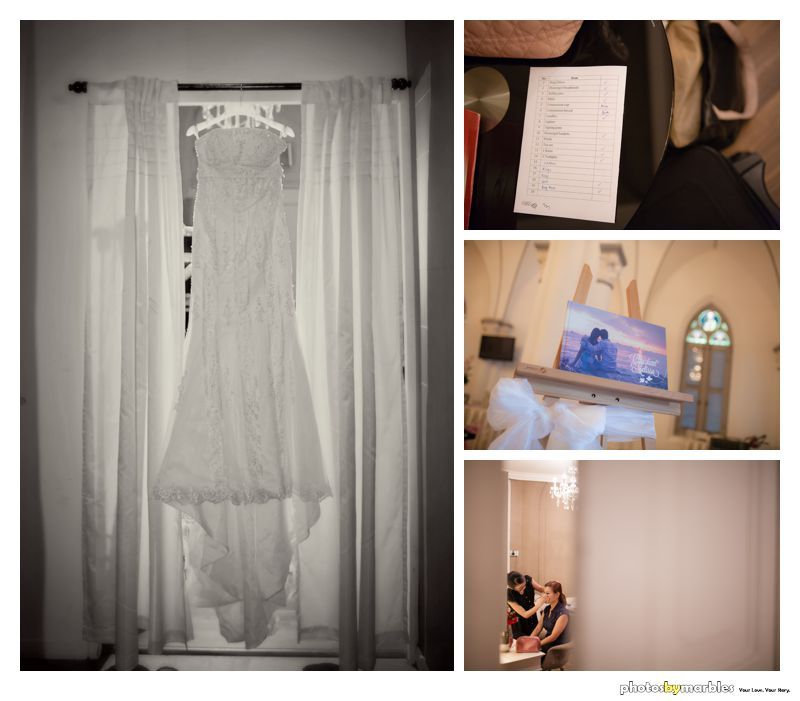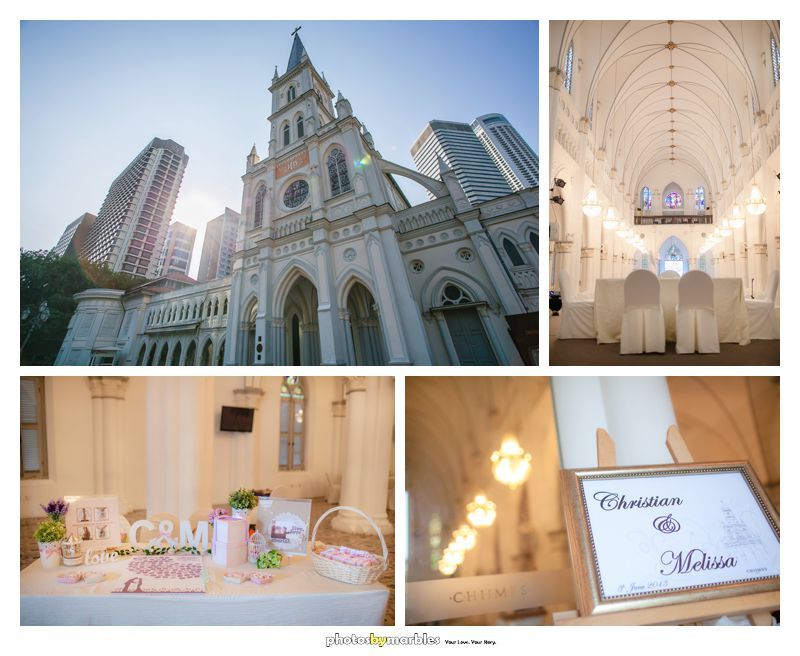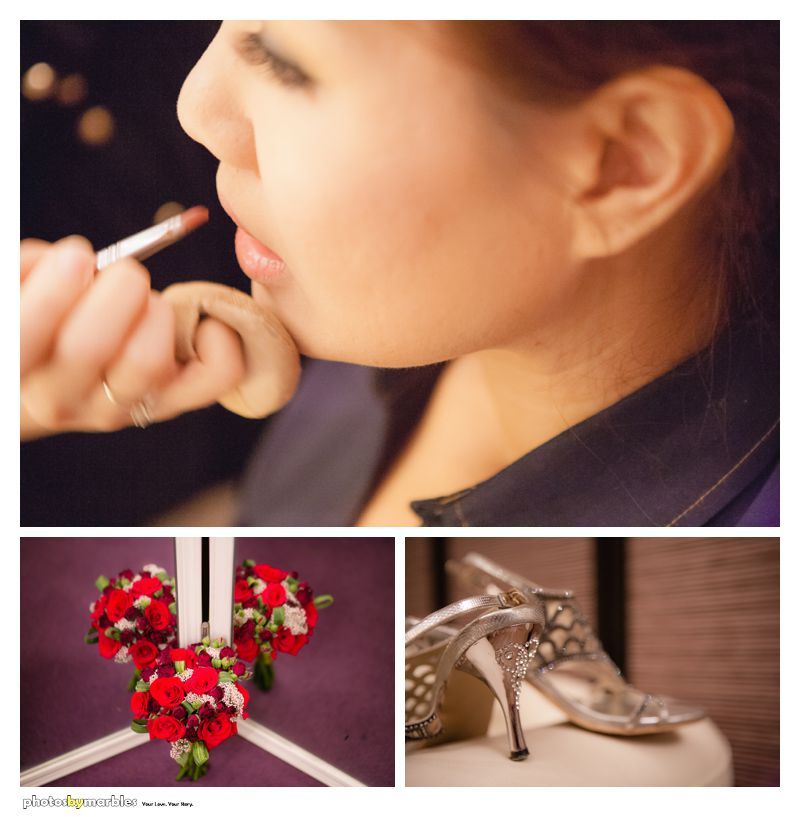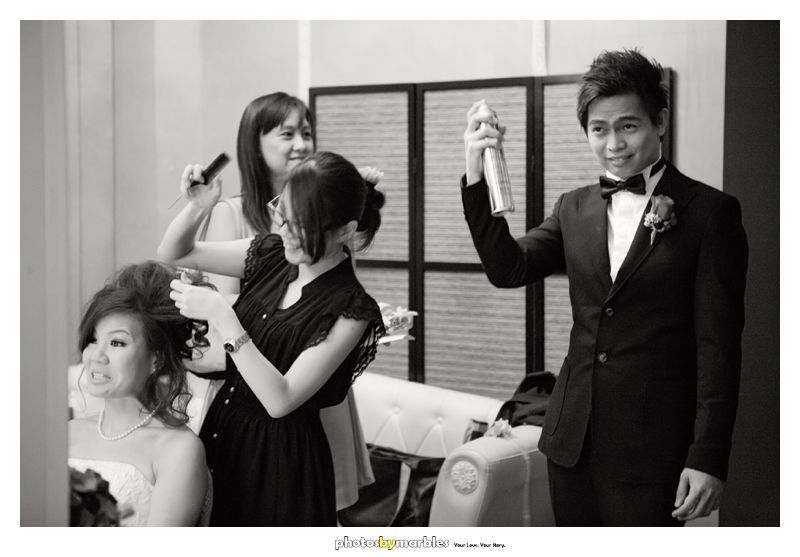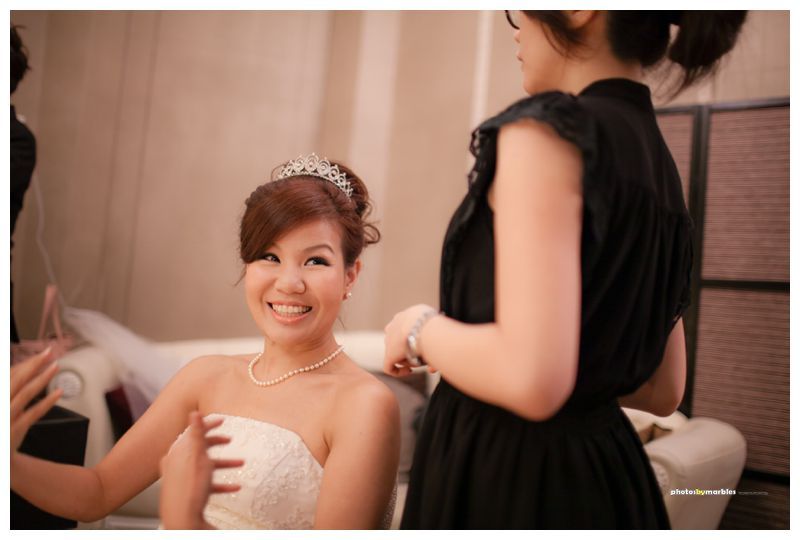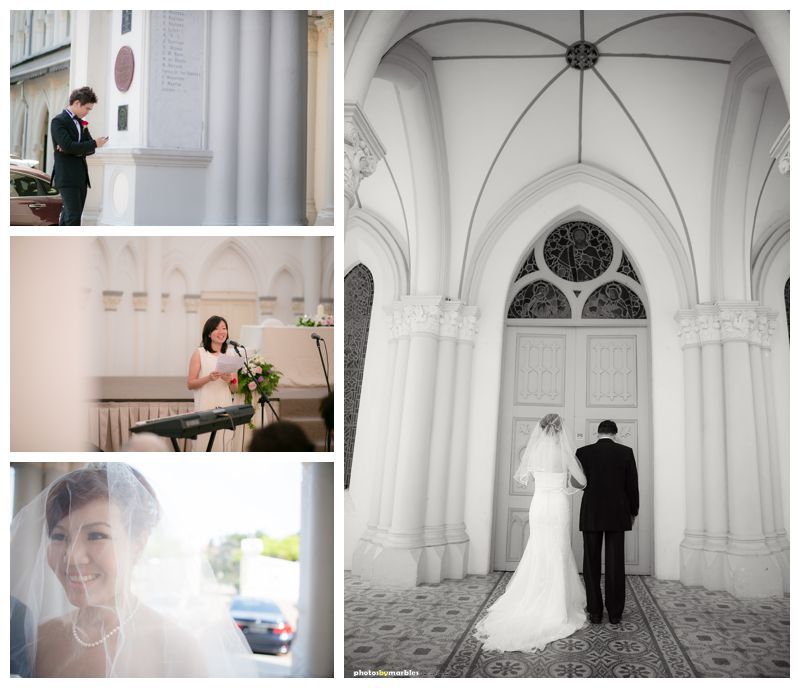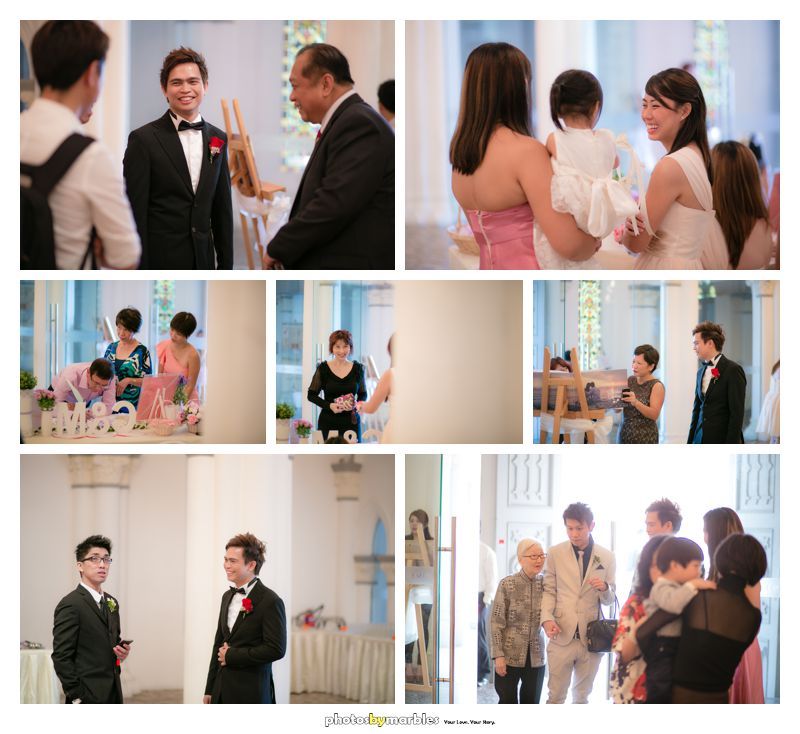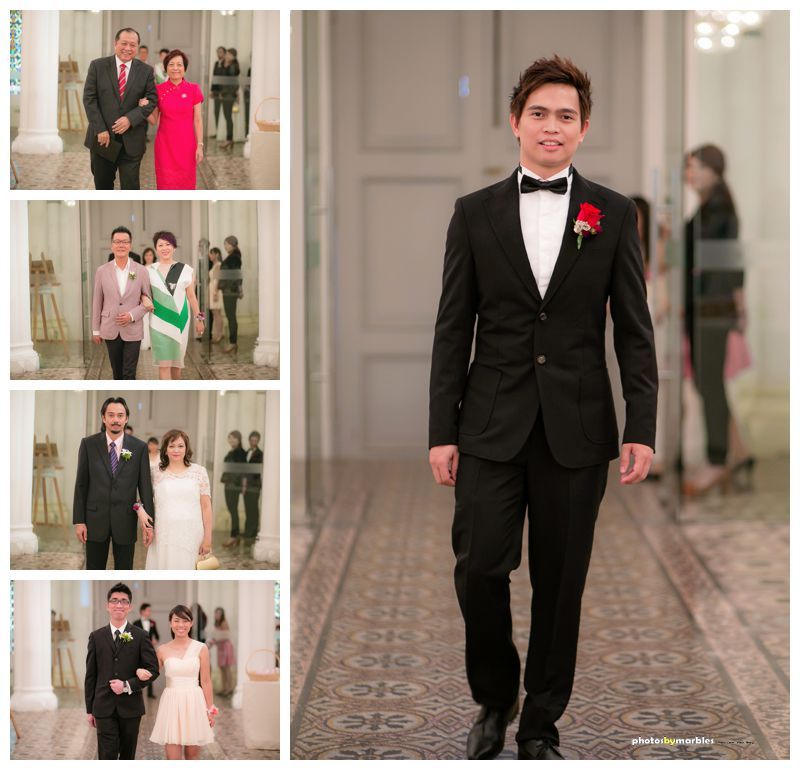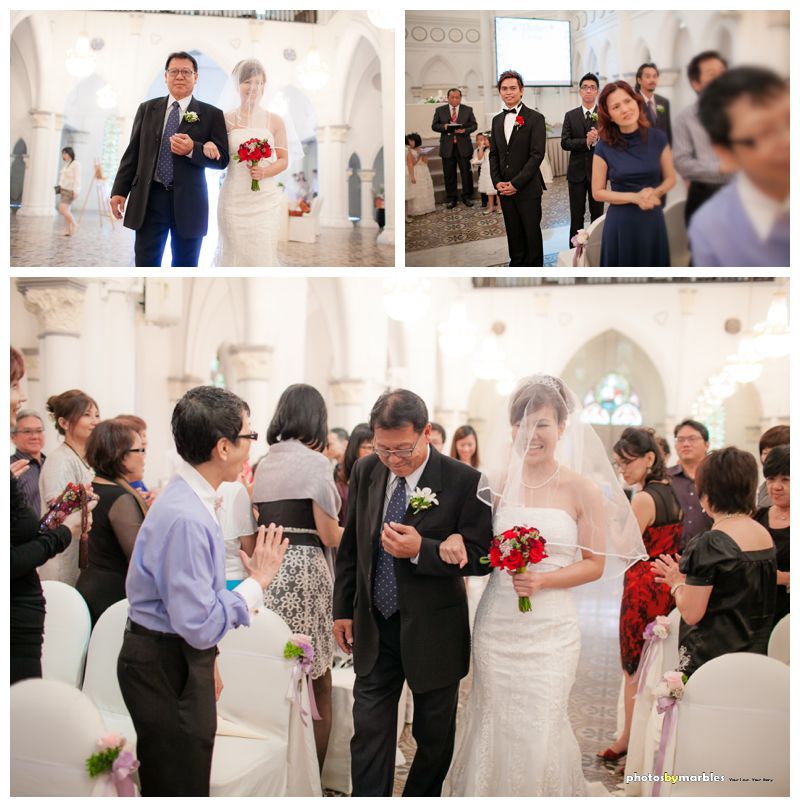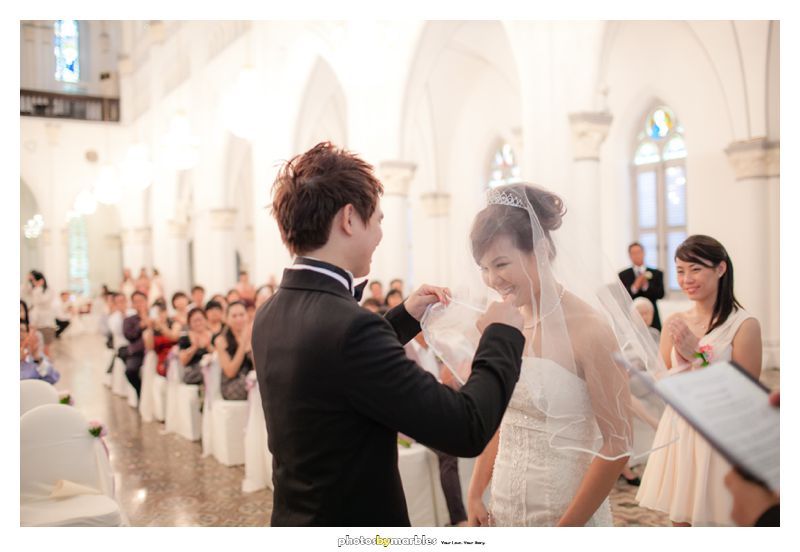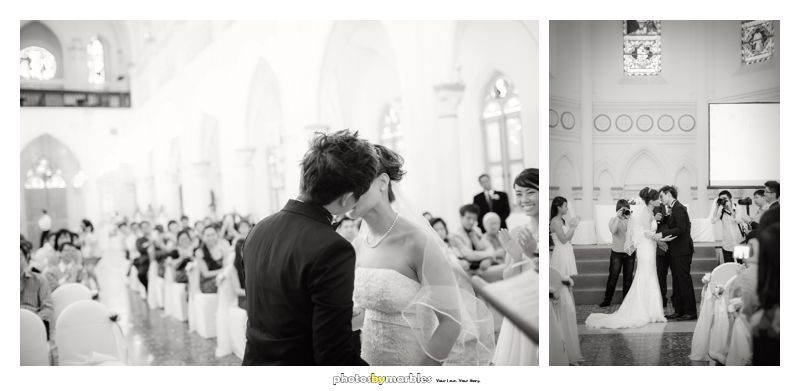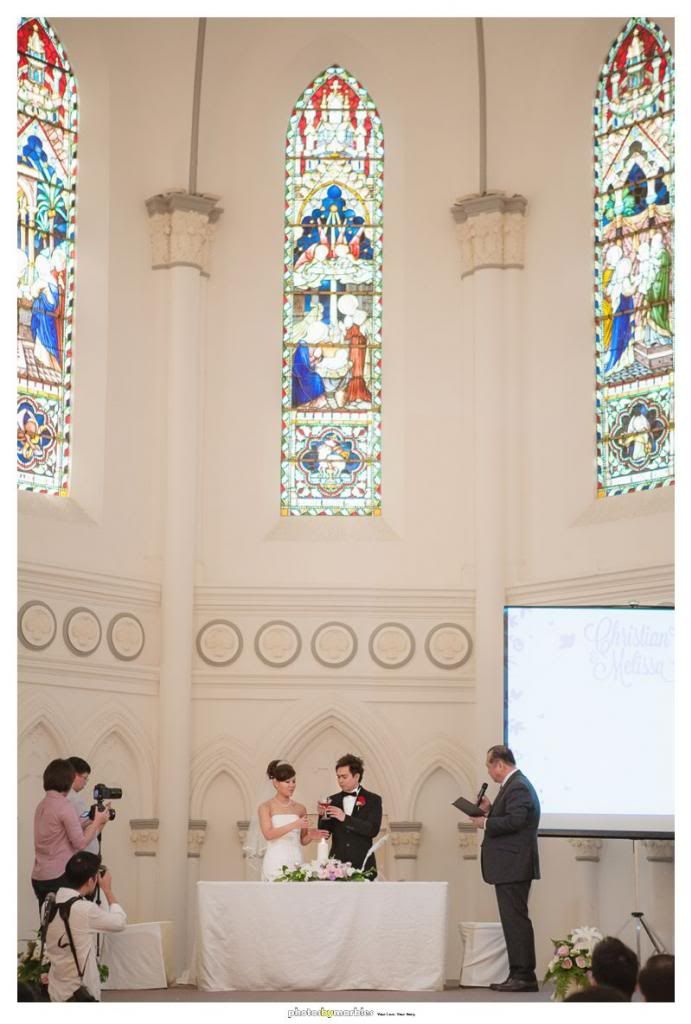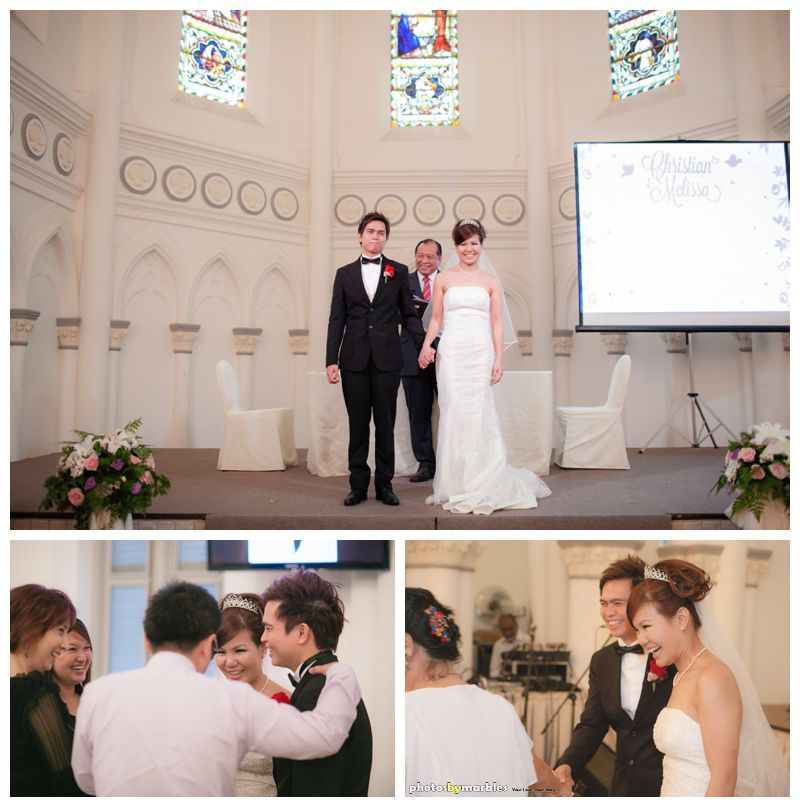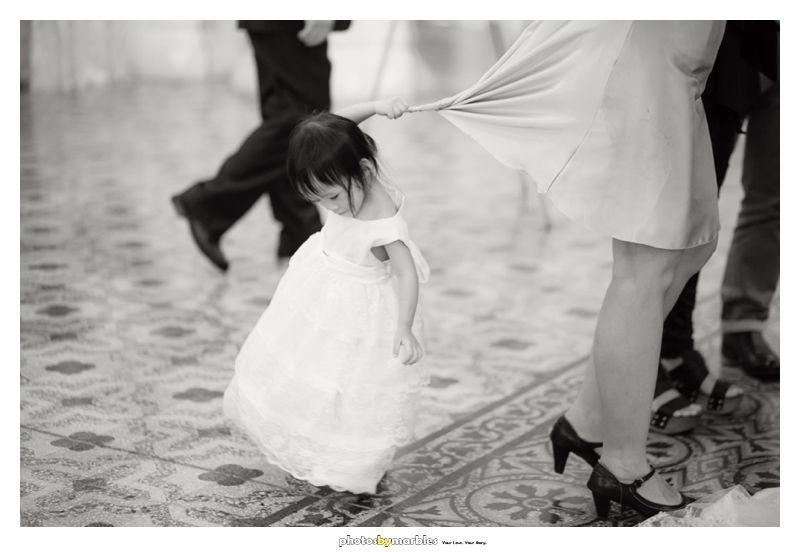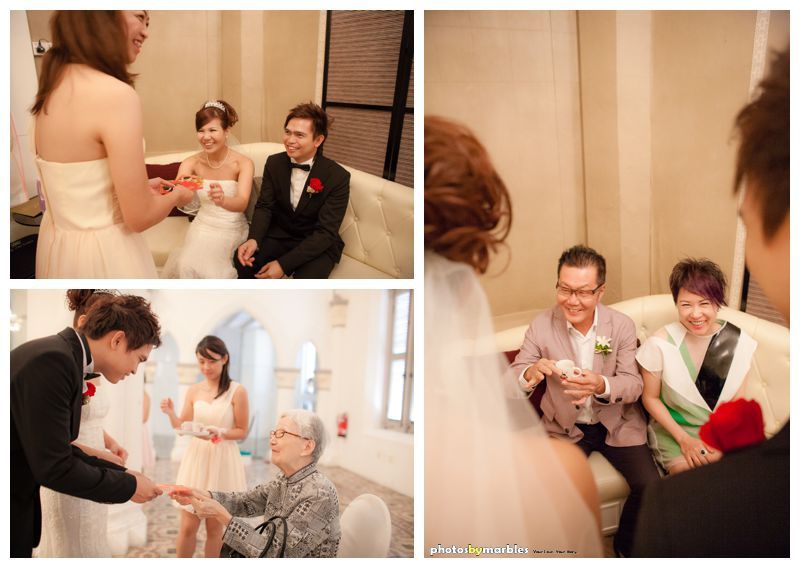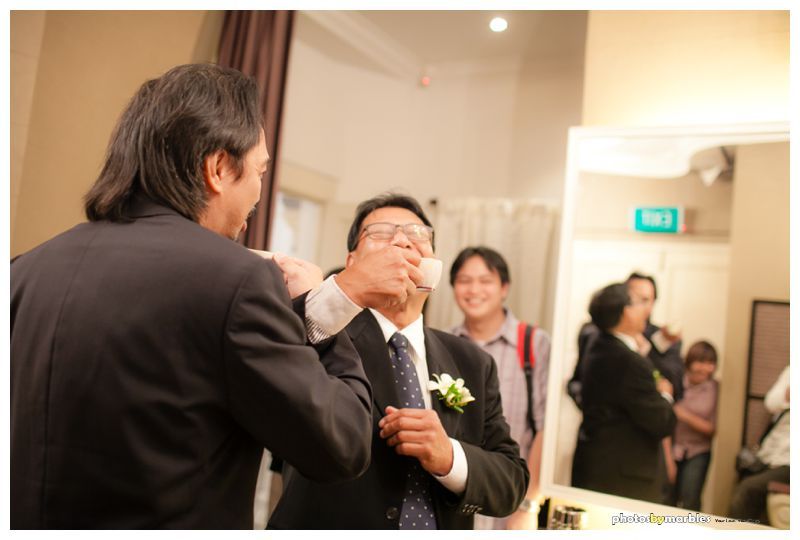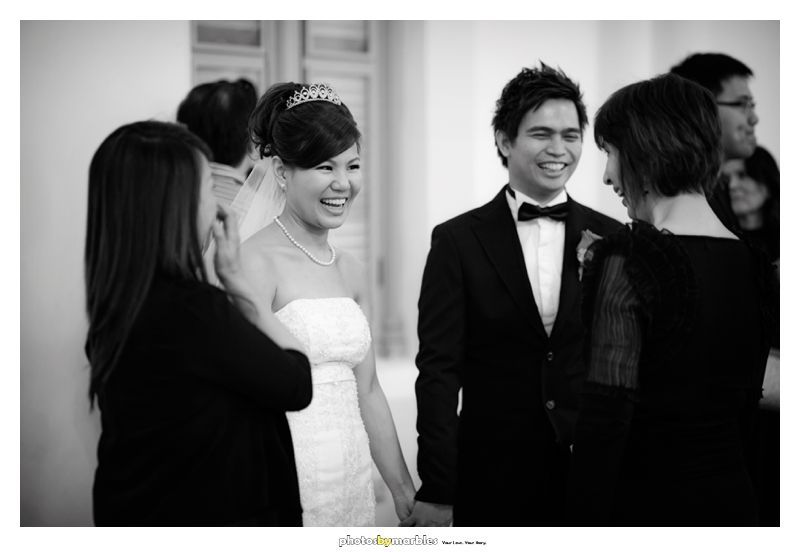 And something a little different to bring a chuckle out of you.
Like the end of many a crazy day of girls all prettied up…
Men, heels hurt! 😛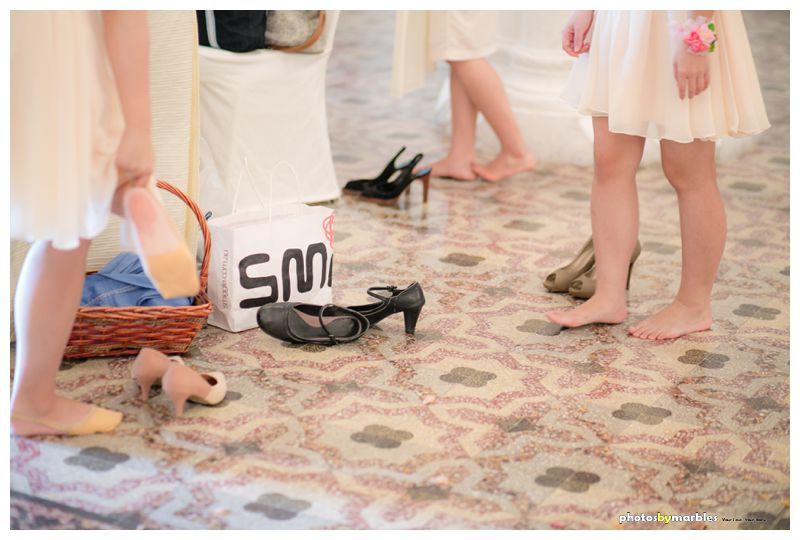 Lots of love… 😀